Talks have started to resolve the Gurkha problem: Envoy Acharya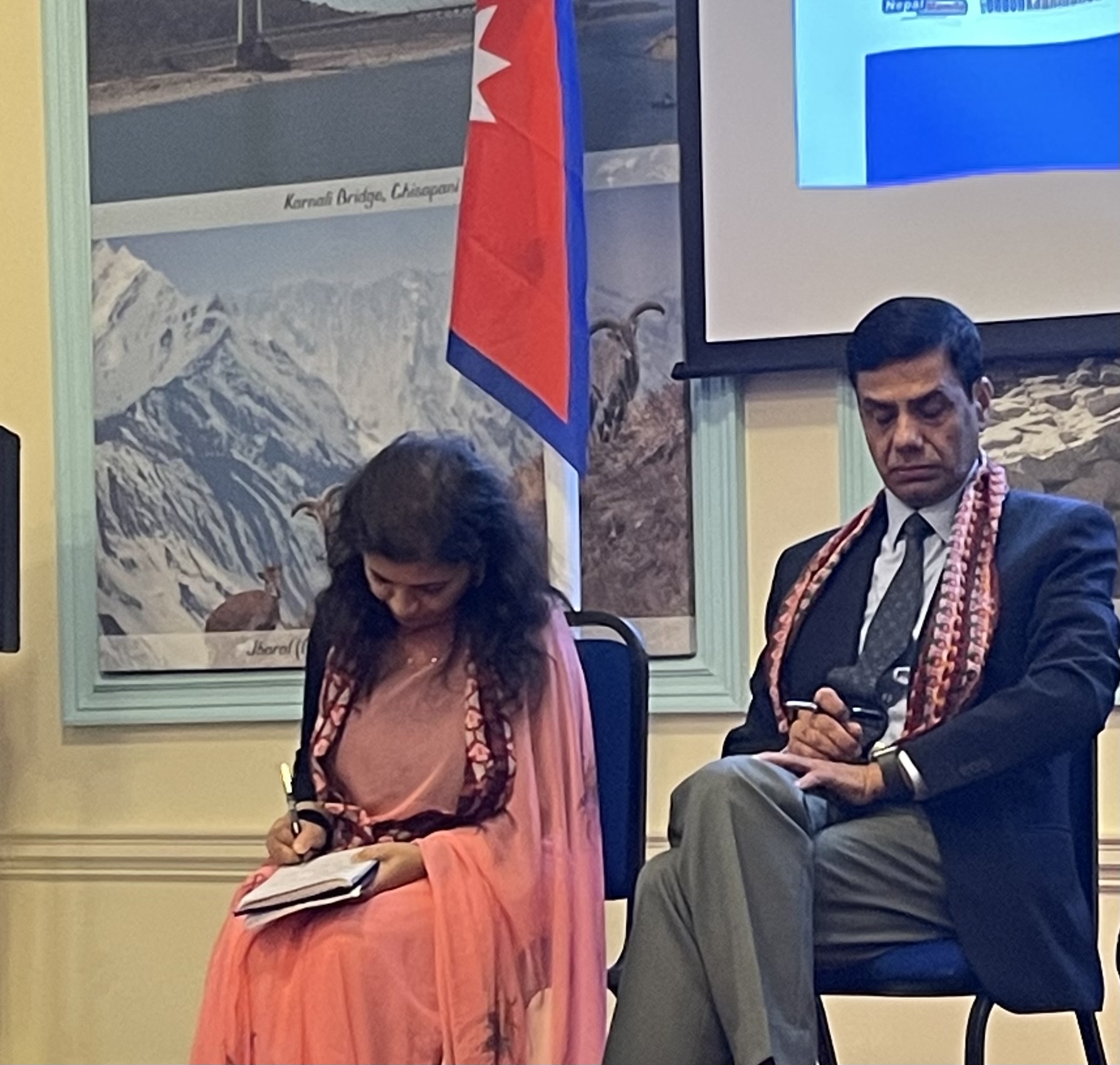 Jagan Karki, London — Newly appointed Ambassador of Nepal to the UK, Gyan Chandra Acharya, said that preliminary talks have started with the British authorities to resolve the problems of former Gurkhas.
Acharya was recently appointed Coordinator of the negotiating team on behalf of the Government of Nepal.
Talking to media organisations and a group of journalists representing 14 media houses based in the UK, Ambassador Acharya said expressed hope that the long-standing grievances will be resolved soon through talks between the two governments as well as reprsentatives of the Gurkha organisations.
Ambassador Acharya thanked the British government for their generous support to Nepal to combat the Corona epidemic, he planned to work with the UK on various issues including climate financing,  trade, tourism, renewal energy, e-commerce, culture, and arts during his tenure. Spokesperson of the Embassy Mrs. Roshan Khanal as well as other officials of the Embassy also attended the programme.
President of Federation of Nepali Journalists U.K and Nepal Press Union UK, Bipin Niraula, said that Nepali diaspora in the UK was one of the fastest growing immigrant communities in the UK and that Nepali journalists were working largely voluntarily to inform and educate the Nepali communities including Gurkhas. He also noted that Nepali journalists in the UK were working closely with the embassy.
Former BBC journalist Suman Kharel, Bal Mukund Joshi and advocate Govind Belbase spoke about the history of Nepali journalistm in the UK and future challenges.
Director of LondonNepalNews.com, Rajkumar Tripathi, spoke about the problems being faced by online media in the UK. Senior journalist, Manish Shrestha, shared his experience with Nepali film journalism in the program.
Journalist and social activist, Sangita Marhattha, stressed the need to increase the role of women in media and communication.
Khushi Limbu, a senior member of the Federation of Nepali Journalists (FNJ) gave a welcome address at the program conducted by Sanjay Bhakta Kandel, Senior Vice President of the FNJ UK.  Advisor of the FNJ UK, Dr. Jagan Karki, expressed his views on the challenges of journalism and the work to be done.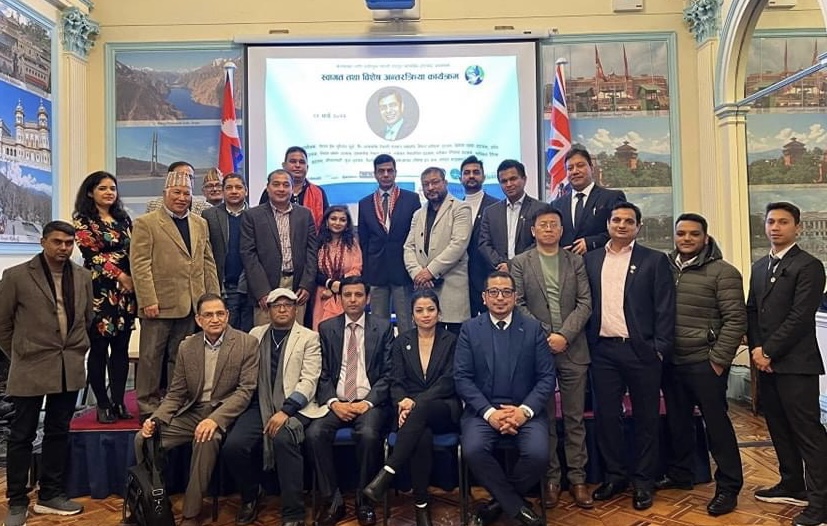 Editors, reporters, and operators of Nepali and English language online news portals based in the UK  including Britishkhabar.com, Nepalmamila.com,Diasporanepal.com, Darpansansar.com, Nepalsansar.com, Globalnepalese.com,Globaldainik.com, Globalnepalipatra.com, Southasiatime.com, Shitalpatinews.com, Silautitimes, Kathmandu.com, among others, attended the meeting.