UK hands over two lost artifacts to Nepal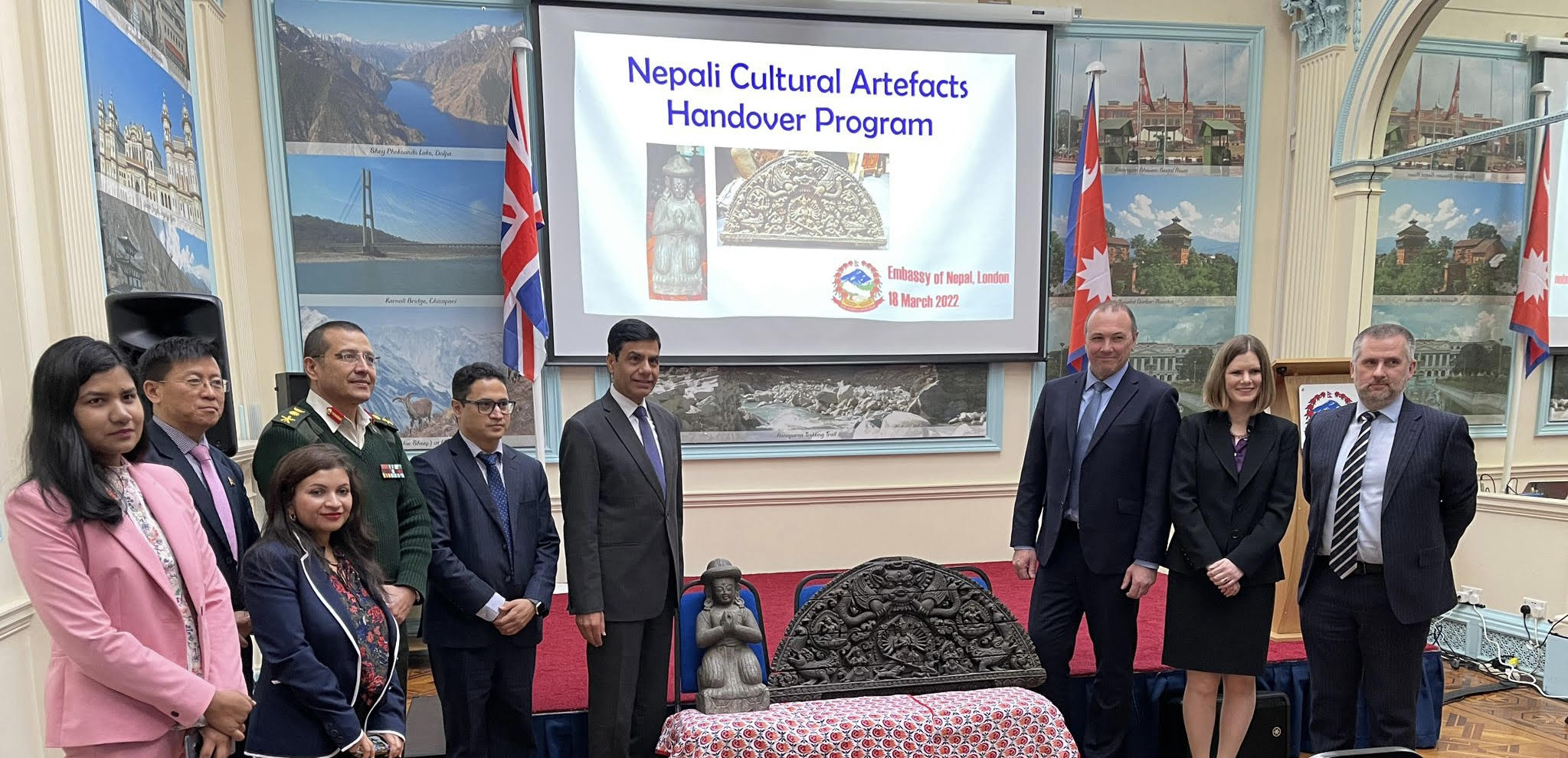 London — The United Kingdom (UK) has handed over two artistic cultural artifacts that disappeared from Nepal.
At a programme organized at the London-based Nepali Embassy on Friday, Detective Superintendent Head of London Metropolitan Police Office, John Roch handed over the lost heritages to Nepal's Ambassador to the UK, Gyan Chandra Acharya.
Artifacts handed over to Nepal were the 16th century-old wooden inscribed Toran and the 18th century-old stone idol depicting a devotee with a gesture of Namaskar.
The wooden heritage was stolen from the Kumari Temple located in the eastern part of the Hanumandhoka Durbar area of Kathmandu in the decade of 1980-90. The stone-inscribed artifact was stolen from the Manjushree Temple, the London-based Embassy sources said.
On the occasion, Ambassador Acharya expressed gratitude to the metropolitan police and those others involved in the search and detection of lost heritages of Nepal.
Detective Superintendent Head Roch also expressed his pride in being successful in detecting and handing over priceless heritages to Nepal.
The artifacts would be handed over to the Nepal Government through the Department of Archeology soon, the Embassy said.
– RSS