Today marks the 50th day of the "Go Rajapaksha" protest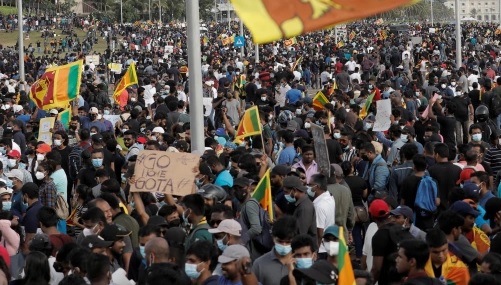 Colombo: As the anti-government protests demanding the resignation of Sri Lankan President Gotabaya Rajapaksa over the economic crisis the country is facing entered its 50th day, organizers on Saturday claimed the day would be marked with more intense agitation marches.
Sri Lanka is near bankruptcy and has severe shortages of essentials from food, fuel, medicines and cooking gas to toilet paper and matchsticks.
Sri Lanka's economic crisis has created political unrest with a protest occupying the entrance to the president's office demanding his resignation continuing for the past 49 days. Prime Minister Mahinda Rajapaksa, the elder brother of the president, has already resigned on May 9.
Saturday marks the 50th day of the "Go Rajapaksa" protest which has also witnessed the death of a parliamentarian.