Sri Lanka court denies pardon for Gotabaya Rajapaksa loyalist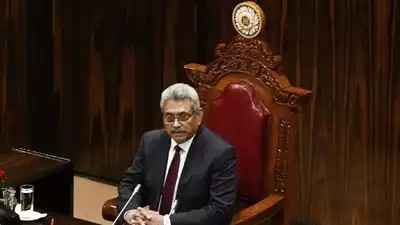 Colombo: In a momentous judgment, Sri Lanka's Supreme Court on Tuesday suspended a presidential pardon for a murderer linked to the governing Rajapaksa family, ordering his immediate return to prison.
Duminda Silva, who was facing the death penalty for a 2011 murder but was released in June after President Gotabaya Rajapaksa granted him amnesty, was ordered to be arrested by a three-judge panel.
"The court set a new hearing for September 1," a court official stated, "but asked the police to carry out the interim order of detaining Duminda Silva and returning him to jail."
According to him, the decision was made in response to an extraordinary challenge to the president's pardon.