Nepal restarts selling electricity to India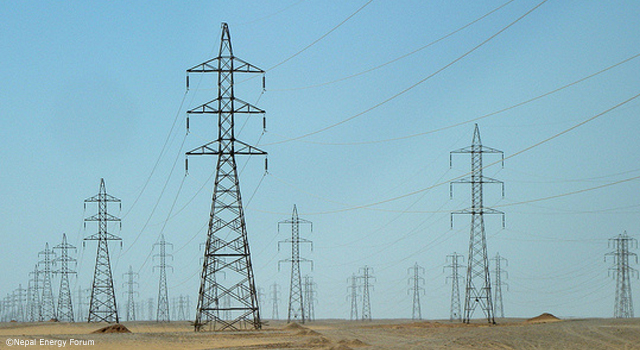 KATHMANDU  — Nepal resumed selling surplus electricity to Indian buyers on Thursday through a power exchange market in India after a moratorium of nearly six months.
"We're selling 37.7 megawatts (MW) of electricity to Indian buyers starting from Thursday," Suresh Bhattarai, spokesperson for the Nepal Electricity Authority (NEA), told Xinhua.
"When the monsoon starts and Nepal's hydropower plants, most of them run-of-the-river type, generate power as per their full capacity, we will be able to sell more power in the Indian market," he noted.
India is facing an energy crisis now due to a global shortage of coal, on which most of the Indian power plants are running.
Nepal has got approval from the Indian authority to sell 364 MW of electricity in the Indian market through a bidding process, according to the NEA.
The NEA sold power to India from early November to the first week of December last year, but halted the export over a short supply of power at home during the dry season.
Nepal has been in a power deficit for a long time, but it started to produce surplus energy after the country's largest 456 MW Upper Tamakoshi Hydroelectric Project started to generate electricity from July last year.
As the monsoon season is setting in, hydropower plants in Nepal are producing more power from the elevated water levels in the Himalayan rivers.
In early May, the NEA invited bids from Indian companies to buy its 200 MW surplus energy from July 1 to Nov. 29 under a long-term power purchase agreement. (Xinhua)