At least 25 people killed by monsoon rains in Bangladesh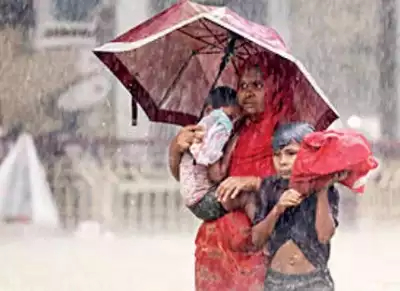 Bangladesh: According to officials, monsoon rains in Bangladesh have killed at least 25 people and caused at least four million other people to get stuck due to severe floods.
Millions of people in low-lying Bangladesh are regularly threatened by floods, but researchers claim that climate change is increasing their frequency, ferocity, and unpredictability. The northeast of the country has been flooded with troops stationed there to evacuate homes due to the week's nonstop downpours. To accommodate entire villages that were quickly flooded by overflowing rivers, schools have been converted into relief shelters.
Multiple power plants were submerged by floodwater, prompting authorities to shut down the facilities and disrupting internet and cell phone services as a result. The third-largest international airport in Bangladesh, located in Sylhet, had to close on Friday due to flooding.