Bangladesh PM Sheikh Hasina expected to visit India in early September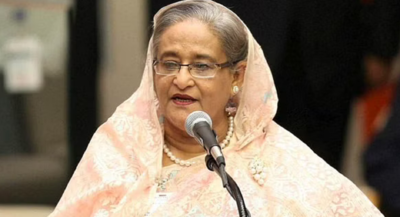 Dhaka: According to the foreign minister, Dr. AK Abdul Momen, Bangladesh's Prime Minister Sheikh Hasina is scheduled to travel to India at the request of her Indian counterpart, Narendra Modi, in early September.
After arriving from New Delhi and attending the seventh session of the India-Bangladesh Joint Consultative Commission, the Prime Minister told reporters at the Hazrat Shahjalal International Airport, "The possible dates of the Prime Minister's New Delhi visit could be within the first 10 days of September" (JCC).
Although the timing was brought up during discussions with his Indian counterpart S. Jaishankar in New Delhi, the foreign minister said that the date will be finalized by the premier's office.