Sri Lanka restricts fuel use, tells residents to stay home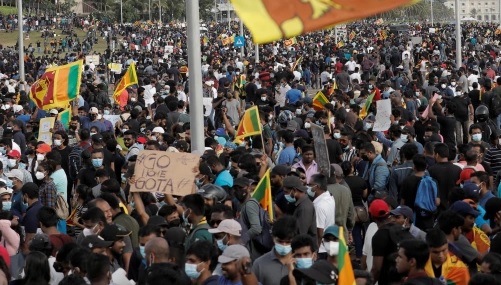 Colombo: As the government struggles to provide necessities due to a crushing sovereign debt crisis that has shaken the country for months, Sri Lanka abruptly curtailed fuel supplies and ordered citizens to stay at home, heightening the possibility of further unrest.
In a televised announcement, spokesman Bandula Gunawardena said that the island nation's cabinet of ministers had agreed to restrict the provision of petroleum to necessary services only until July 10. He also predicted that interprovincial public transportation will likely cease.
In this trying time, Gunawardena added, "Port, health services, and food transport will be provided with gasoline and diesel while all other sectors are requested to stay at home and deliver services online." "The current financial and foreign exchange crisis in our nation is unparalleled."