Conference on Investment in Emerging Nepal organised at Nepal Embassy London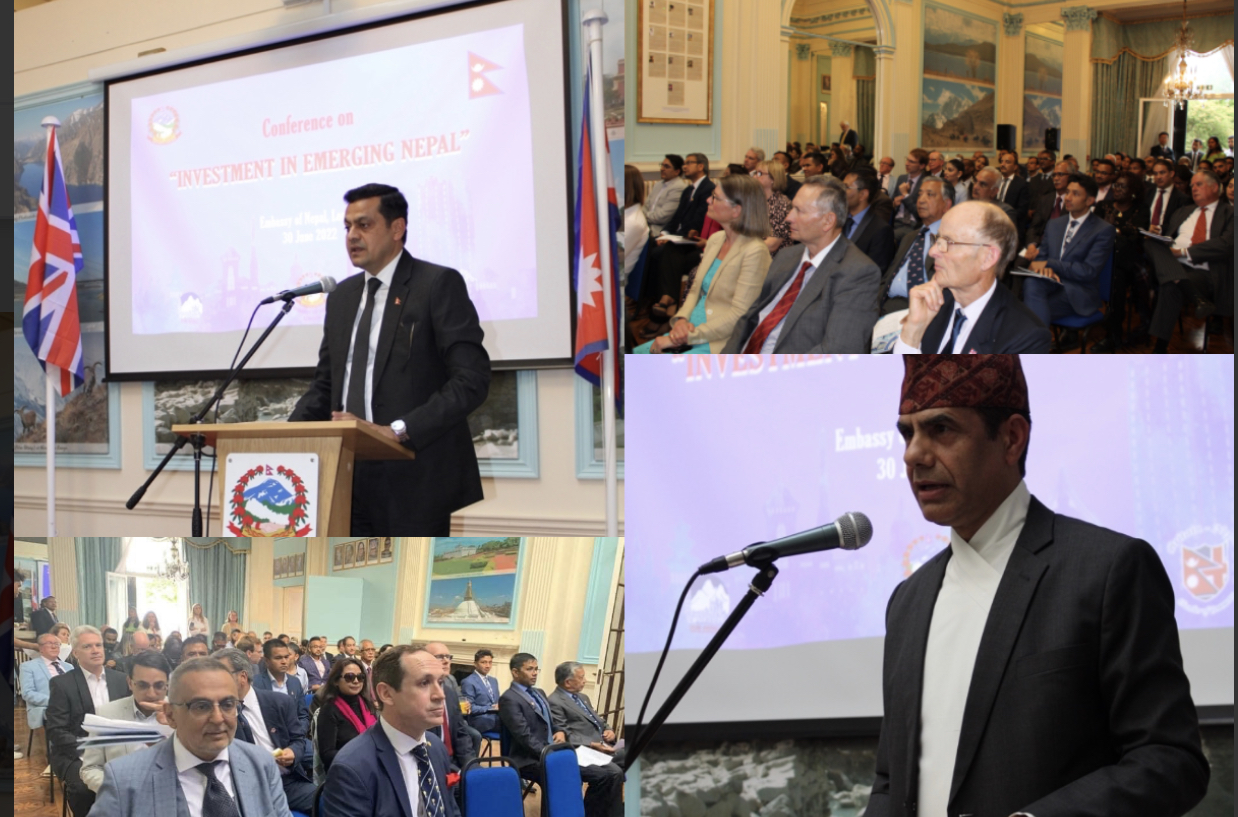 London — The Embassy of Nepal, in cooperation with the UK-Nepal Trade and Investment Forum and the Britain-Nepal Chamber of Commerce, organized a conference on Investment in Emerging Nepal" at the Embassy on Thursday.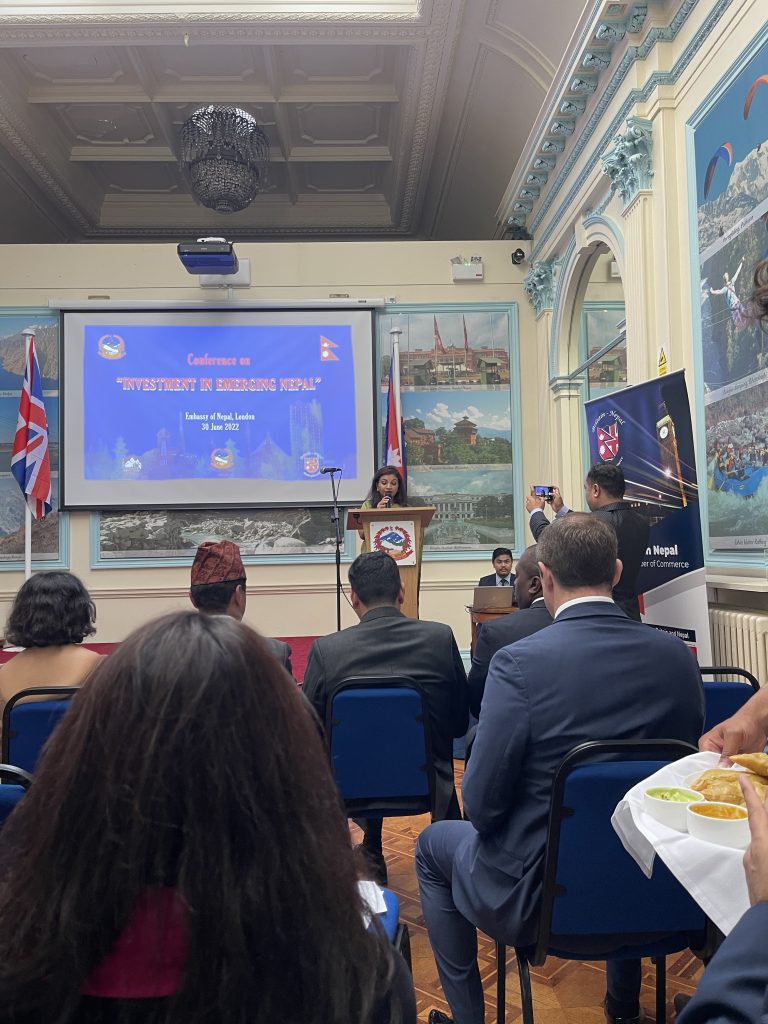 Addressing the conference, The ambassador of Nepal to the U.K. Gyan Chandra Acharya, urged the British investors and businessmen to explore the opportunities for investment in various sectors of Nepal. He also stressed that the Government has given a high priority to attract foreign investment in Nepal. Mr. Sushil Bhatta, CEO of the Investment Board Nepal, remarked that the IBN as a nodal agency of the government
of Nepal for large projects, focuses on facilitating foreign investors and creating avenues for investors in green and resilient infrastructure in Nepal. Mr. Amrit Lamsal, Joint Secretary made a presentation on government's policy, legal framework and institutional arrangements for facilitating foreign investors in Nepal and available projects under the Investment Board.
Mr. Atam Sandhu, the General Secretary of the UK-Nepal Trade and Investment Forum officially launched UK-Nepal Trade and Investment Forum and announced the visit of business delegation to Nepal in September this year. Speaking at the event, Rodney Berkeley CBE, Director for Manufacturing, Energy, and Infrastructure, Department for International Trade expressed that the British government is keen to promote bilateral trade and investment and Nepal is always in the UK's investment list. Mentioning about the projects in Nepal financed by British International Investment (BII), Mr Rajesh Hemnani, Investment Manager of BII expressed that Nepal, among the South Asian nations, is one of the most promising regions for investment.
Mr. Tim Gocher from the Dolma Impact Fund shared his success stories from his investment in Nepal. The President of Non-resident Nepalese Association (NRNA) ICC Mr. Kul Acharya informed about the efforts made by NRNA for enhancing FDI and facilitating investment by NRNs. Mr. Biraj Bhatta, Vice Chairman of the Britain-Nepal Chamber made a presentation on the activities of BNCC to facilitate Nepali businessmen in the UK and promote investment in Nepal. More than 80 businessmen and investors participated in the conference. The representatives of the Foreign, Commonwealth and Development office, Department of International Trade, British International Investment, and other Organizations working in the trade and investment sectors were also present at the event.  The conference was aimed at informing the potential British investors on different opportunities for investment in Nepal, provisions for foreign investment, and recent reforms made in Nepal for attracting FDI,  Charge d' affairs of the embassy of Nepal to the United Kingdom Mrs. Roshan Khanal stated.