Sri Lanka protesters break into President's House as thousands rally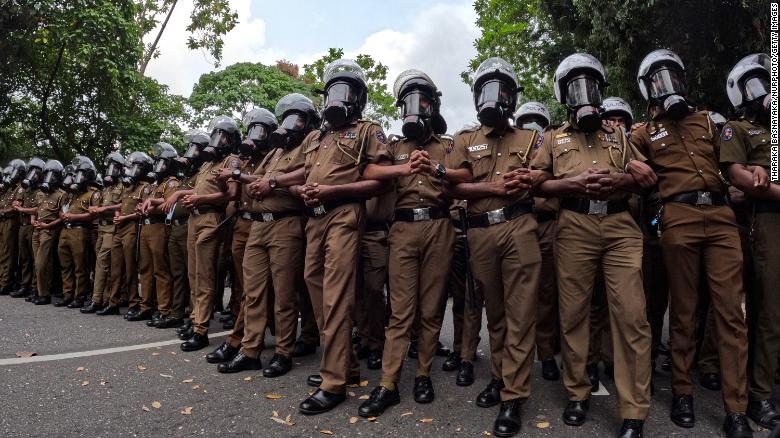 Protesters broke into the Sri Lankan leader's official residence in Colombo on Saturday as more than 100,000 amassed outside, according to police, calling for President Gotabaya Rajapaksa to resign over his handling of the country's economic crisis.
Video broadcast on Sri Lankan television and on social media showed protesters enter President's House — Rajapaksa's office and residence in the commercial capital — after breaking through security cordons placed by police.
Images show demonstrators inside the building and hanging banners from the balcony, as well as swimming in the residence's pool.