Sri Lankan president, prime minister to resign after protesters storm residences, set fire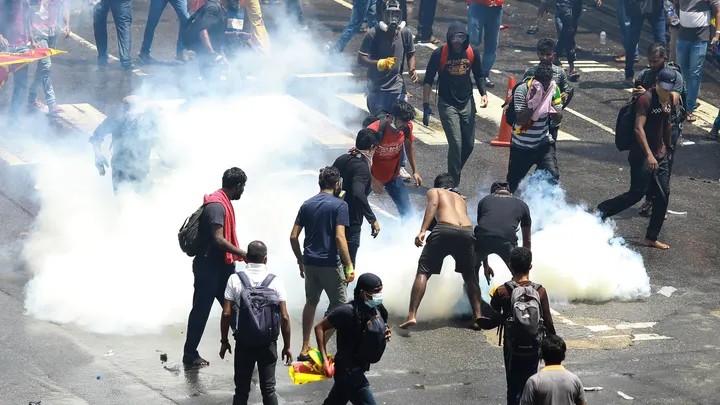 Colombo: Sri Lankan President Gotabaya Rajapaksa and Prime Minister Ranil Wickremesinghe have both agreed to resign after thousands of demonstrators stormed the president's residence to protest a crippling economic crisis in the South Asian nation.
Protesters in the city of Colombo barged through police barricades and stormed the president's residence and office on Saturday, and targeted the prime minister's private residence, setting it on fire, according to reports. Mahinda Yapa Abeywardena, the speaker of Sri Lanka's Parliament, said Rajapaksa agreed to resign effective Wednesday.
Earlier, protesters carried Sri Lankan flags and helmets as they broke in to Rajapaksa's residence, sitting on beds and swimming in a pool. "The president was escorted to safety," a senior defense source told AFP.
The country, consisting of about 22 million, is suffering from a severe foreign exchange shortage, which has limited essential imports of fuel, food and medicine. This shortage has pushed the island into its worst financial situation in 70 years.
"To ensure the continuation of the Government including the safety of all citizens I accept the best recommendation of the Party Leaders today, to make way for an All-Party Government," Wickremesinghe tweeted. "To facilitate this I will resign as Prime Minister."