Sri Lanka gets new president in Wickremesinghe, protests muted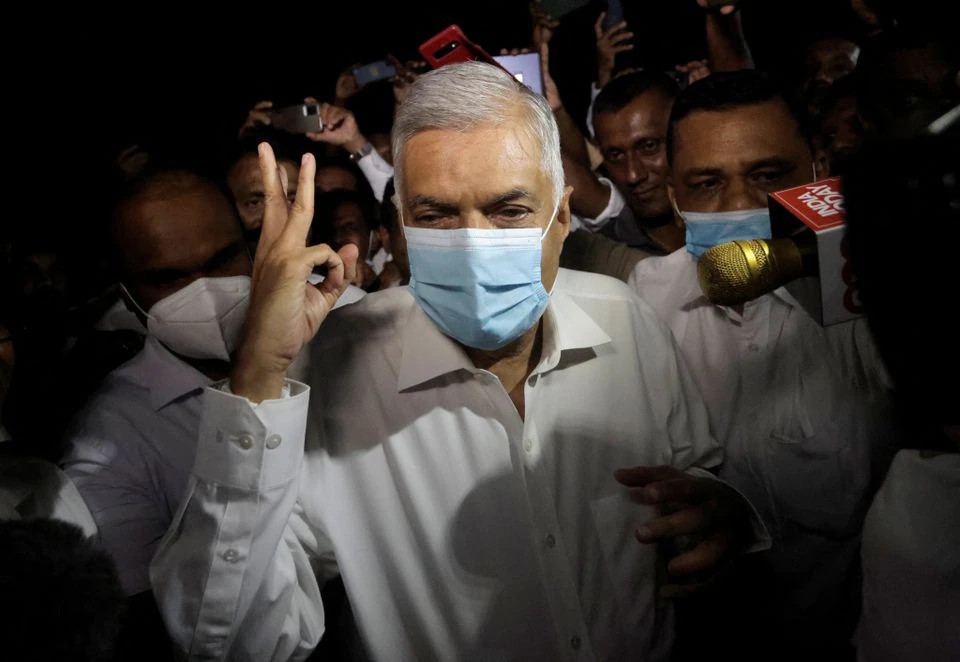 COLOMBO: Sri Lankan lawmakers voted in acting President Ranil Wickremesinghe as the new president on Wednesday, hoping his long experience in government would help pull the country out of a crippling economic and political crisis.
The mood of protesters was muted, with only around 100 people on the steps of the presidential secretariat. Many of the hundreds of thousands on the streets who forced the ouster of previous president Gotabaya Rajapaksa last week had wanted Wickremesinghe gone too, labelling him an ally of the Rajapaksa family.
"We're shocked. He's a person handling things in a very cunning way," protester Damitha Abeyrathne said of Wickremesinghe. "He will start controlling us in a different way. As protesters, we will start our struggle again."
Chameera Dedduwage, an organiser of previous protests, said one of the goals of the movement was the removal of Rajapaksa, and with that achieved, it "will have to be satisfied with its primary demand". Read more at Reuters.