Britain must learn to live with extreme weather, says cabinet minister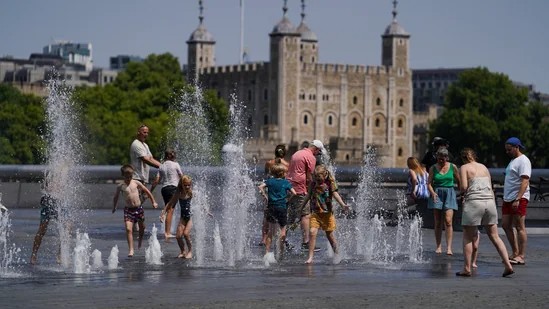 London: The UK must learn to live with extreme weather, a minister has said, as the government was accused of going missing "while Britain burns".
Hundreds of firefighters battled fires across England as temperatures surged to a historic high of 40.3C on Tuesday. More than 60 homes were destroyed in wildfires, and fire services faced what was described as their busiest day since the second world war.
Kit Malthouse, the Cabinet Office minister, said 13 people including seven teenage boys had died while swimming in recent weeks, as he updated MPs on the response to the heatwave. He said of the fires: "We do recognise that we are likely to experience more of these incidents and that we should not underestimate their speed, scope and severity.
"Britain may be unaccustomed to such high temperatures but the UK, along with our European neighbours, must learn to live with extreme events such as these.
"The government has been at the forefront of international efforts to reach net zero, but the impacts of climate change are with us now." Agencies