Nepali staff participate at the Hillingdon Hospital Open Day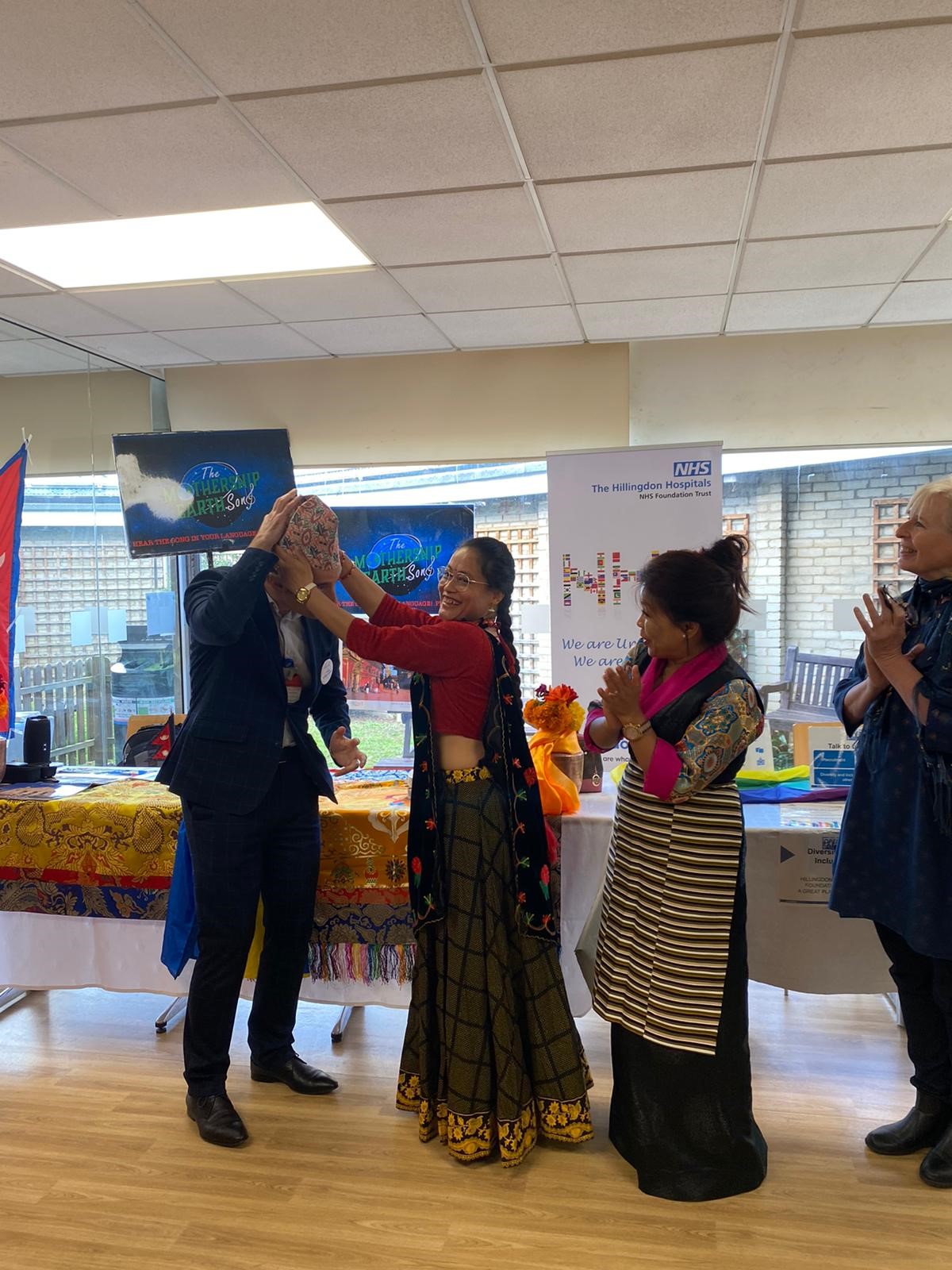 London – Nepali staff and members of the local community made a special presentation at the Open Day organised  by the Hillingdon Hospital in West London on Saturday.
Kavita Gurung, one of the organisers of the event, said that Nepali staff working at the hospital set up their stall in the premises of the canteen next to the Diversity and Inclusion team. "Our aim was to provide information about how various faculties within the hospital are conducting their services," said Gurung adding, "People from 78 countries are working in Hillingdon Hospital, but the stall set up by  Nepali staff was the one that attracted most visitors."
Visitors were  drawn to the Nepali flag that was hoisted at the stall. The stall had many items reflecting Nepali art and culture including the statue of Buddha.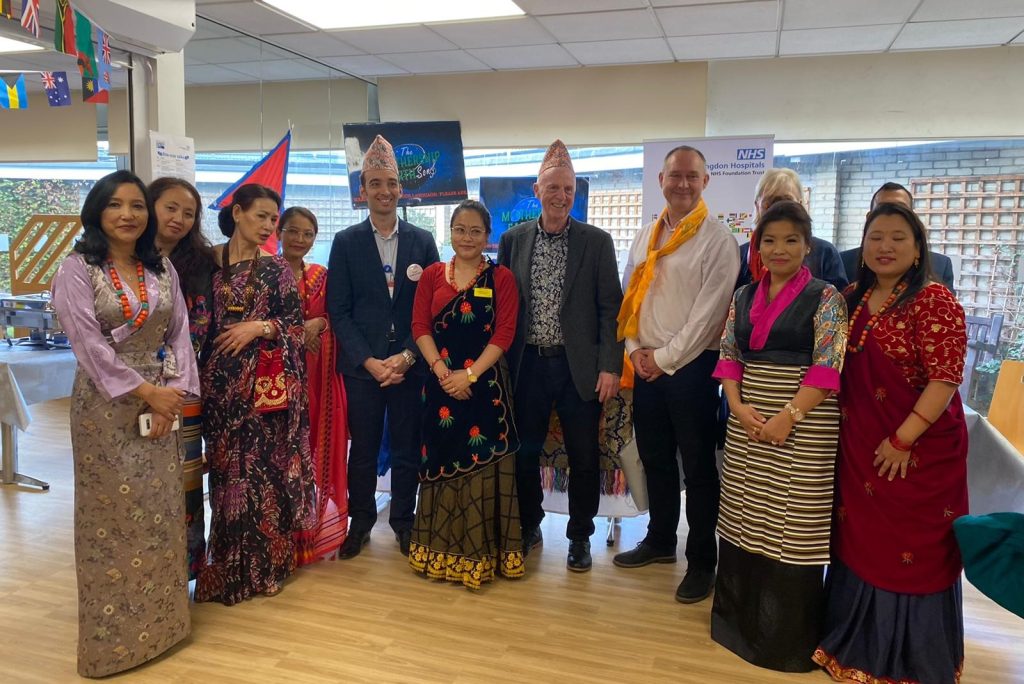 Attired in Nepali costumes,  some of the Nepali staff who worked the night shift were engaged in the program throughout the day. Social activist Anjana Gurung Tamang, one of the coordinators of the Nepali stall, said that both executive head of the hospital, Patricia Wright, and president of the hospital's trust, Matthew Swindells, were very happy with encouraging presence of the Nepali community in the program. "Nepali costumes are amazing," said Patricia Wright, and praised the unity and work ethics of Nepali staff at the Hospital. Sharing the new Hospital plan, Ms Wright said that  the planned hospital areas are nearly twice  bigger than the current hospital and will be completed in 7 years' time.
The Trust chair, Matthew Swindells also praised the efforts by Nepali staff  to promote their national identity.  'Any new idea for the betterment of the Trust are always welcome,' he said.
Keith Bartlett, the lyricist of the global environmental song 'The Mother song' and the actor who has played the role of heroes in various English movies, was also present at the program with his wife. Translated into 26 languages, the song is also in the Nepali language, which was sung by Anjana Gurung.
The event, which was open to the public, had large participation from the local community. Rasmita Darlami, who played a major role in celebrating Nepal Day at the hospital a few months ago, provided special assistance in the management of the program on Saturday. Rasmita and Anjana welcomed guests including Artemius Carsteins (Danny) and Keith Bartlett and offered them Nepali Dhaka Topi (Nepali hat) as a gift. Around 200 Nepalese work at this hospital.