'Heat and Eat' range of exotic Nepali foods now available in the UK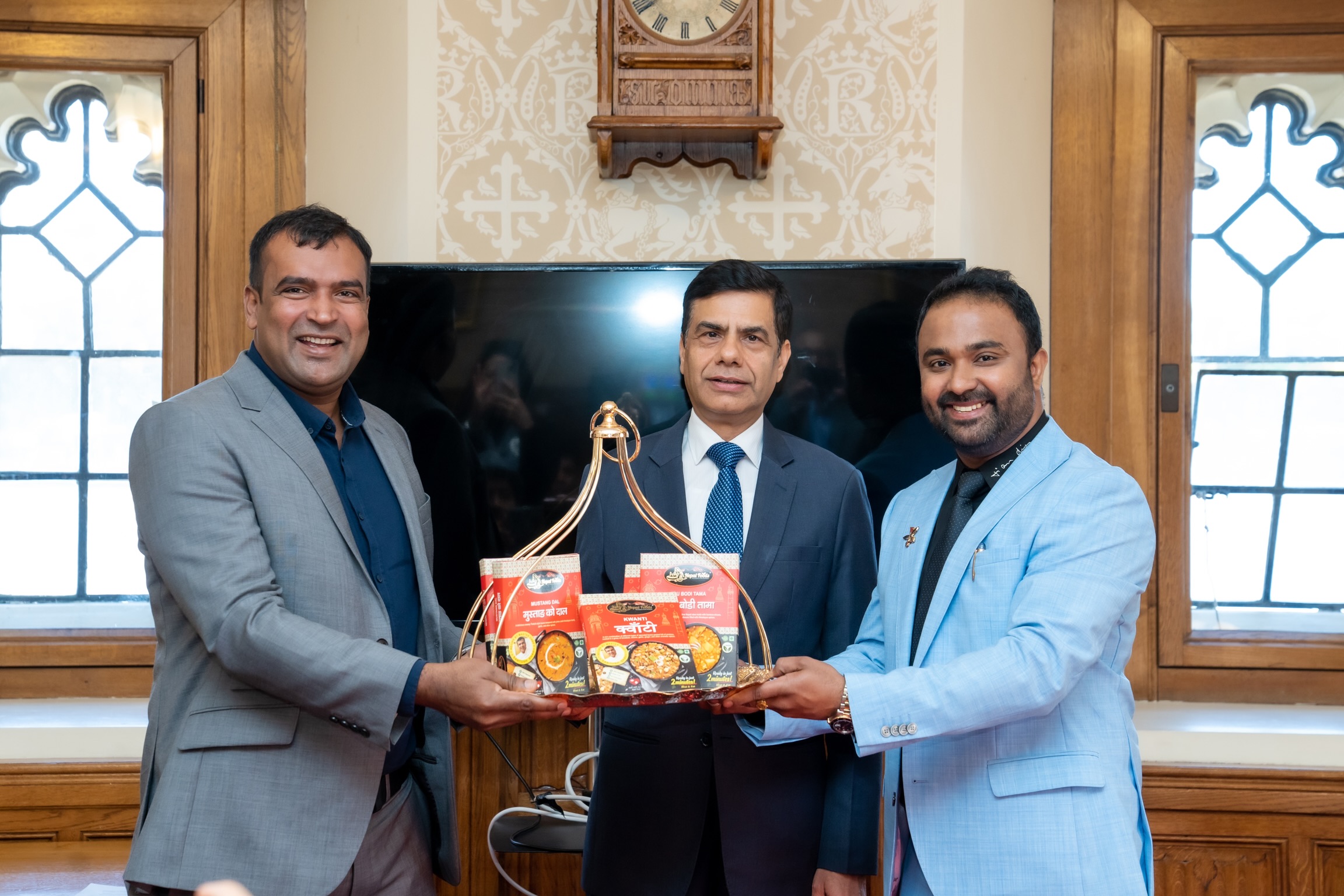 London – Nepal Foods, in collaboration with BBC Masterchef Santosh Shah, has introduced a range of authentic and exotic Nepali foods in the UK market.
Launching the products at a ceremony organised at House of Lords on Monday, second runner up in the BBC MasterChef: The Professionals in 2020, Mr Shah said that he was so happy to launch ready to eat authentic Nepali foods in the UK.
'All you need to do is boil the water, drop the whole packet in the warm water, and wait for a few minutes. Now you can eat it with bread, rice or as a soup,' Shah said. He said the shelf life of these products was 18 months and they could be kept in room temperature. 'This is another addition of Nepali food to the world,' he said.
'My mission has always been to put Nepalese cuisine on the world map and to show the world how amazing Nepalese cuisine is,' said Mr Shah.
The products launched on Monday include: (Aloo Bodi Tama (potatoes with bamboo shoots), Mustang Dal (lentils from Himalayan district of Mustang, Nepal), Qwanti (mixed beans sprout curry), chana ko dal (split chickpeas lentil) and maas ko dal (black lentil).
Brand director of Nepal Foods and CEO of Market Direct, Bikash Nepal, said that each product has been overlooked by MasterChef Santosh Shah to make sure the texture and taste is authentic. 'To ensure the flavour, taste and the texture of these products are as traditional as you would find it in Nepalese home, Santosh had to personally make visits to the factory and taste them himself,' he added.
Nepal Foods also announced that they have launched the Nepal Foods Foundation charity and have joined hands with PHASE Worldwide, a British charity. 'We want to give back to the community especially to those farmers who they buy their products from,' said Mr Nepal.
'We are very proud of our partnership with Nepal Foods,' said Billy Curryer, Director of PHASE Worldwide. 'With our partner, PHASE Nepal,  we focus on health, education and livelihoods,' he added.
Ambassador of Nepal to the UK, Gyan Chandra Acharya, said that this  was a very good example of food, trade abd culture – a composite whole. 'Nepal-UK bilateral trade is very limited and we want to increase it,' said Mr Acharya adding quality and branding are very important. 'It's a no less achievement to make your products available in a  very competitive market like the UK . Make Nepal known to the culinary world in the UK and abroad,' he added.
Nepal Foods said that their products will be available in Nepalese stores across the UK and some large Indian stores from later this week. You can also order online at www.nepalfoodonline.co.uk
(All pics by Kushal Shrestha)