Pakistan will default if it doesn't enter IMF programme, warns Imran Khan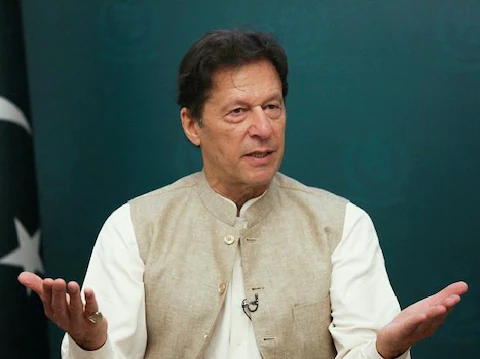 IANS— Lashing out at the incumbent Pakistan governments economic policies, former Prime Minister Imran Khanhas warned that the country will default if it does not enter into a programme with the International Monetary Fund (IMF).
Khan, before coming into power in 2018, had been a severe critic of approaching the IMF and other countries for loans. In November 2015, he said: "I will prefer death over a begging bowl!", Geo News reported.
Addressing PTI workers and supporters on Sunday via video link, Khan said: "We have no other option but to enter the IMF programme."
He was flanked by former special assistant to the prime minister (SAPM) on poverty alleviation, Sania Nishtar.
Hitting hard the PML-N-led government's economic policies, the PTI chairman said over 0.75 million Pakistanis have left the county during the past seven months.
"Industries are closing down due to the ongoing economic crisis," he said and warned that inflation will further swell in days to come, Geo News reported.
Khan also urged the people not to leave the country in a difficult time, adding that nations fight together in hard times.
"My life is in danger but I will face (the challenges) by staying in the country," he vowed, adding that they would fight in union against the "thieves" imposed on the country.
Greeting the entire nation for the new year, the former premier asked people to brace themselves for the difficulties coming ahead.
"Standing up is the only way out of the disaster," Khan said.