Ophthalmologist from Nepal Dr Sanduk Ruit wins top civilian award of Bahrain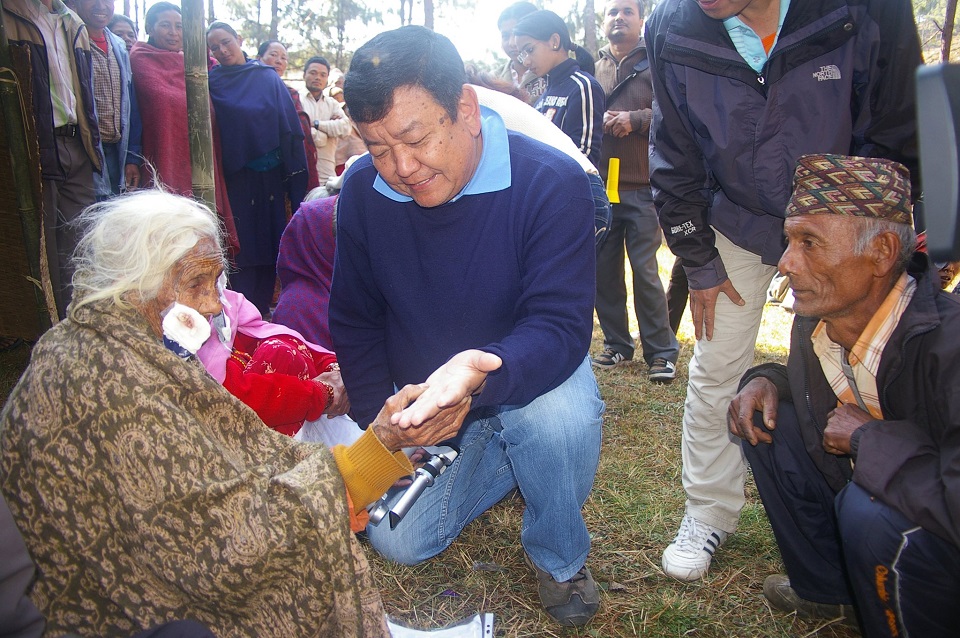 BNA, Bahrain — Nepalese ophthalmologist Dr Sanduk Ruit has been selected as the winner of the fifth edition of the Isa Award for Service to Humanity.
The winner was announced at a press conference by Shaikh Mohammed bin Mubarak Al Khalifa, Special Representative of His Majesty the King and Chairman of the Board of Trustees of the Isa Award for Service to Humanity, said a Bahrain News Agency report.
Dr Ruit is world-famous for devising a new method for treating cataracts. He was also able to develop a new lens implanted inside the eyeball that could be produced at a much cheaper price than its counterparts. This has helped him in performing cataract surgeries in less than five minutes during which he removes the cataract without stitches through small incisions, and replaces them with a cost-effective artificial lens.
He was able to treat more than 120,000 patients with avoidable blindness for free.
Shaikh Mohammed stressed that the award embodies a living memory of the late Amir and his noble legacy in service to humanity, and showcases His Majesty the King's commitment to further instilling humanitarian work and celebrating it across the globe.
He highlighted that since its inception in February 2009 and through its five sessions, the award has confirmed Bahrain's firm commitment, under the leadership of HM the King, and with the support His Royal Highness the Crown Prince and Prime Minister, to upholding the values of tolerance and coexistence.
Isa Award for Service to Humanity Secretary General Ali Abdullah Khalifa said 145 candidates from across the world had applied for the award in its fifth session 2021-2022 and 139 applicants were accepted after validating their applications.
The applications were then shortlisted to five, in accordance with the terms and conditions of the award. He outlined that the Board of Trustees dispatched a field team to visit the locations of the five short-listed applicants to evaluate their conformity with the criteria of the award.