Pakistan's economy weakest in South Asia, says World Bank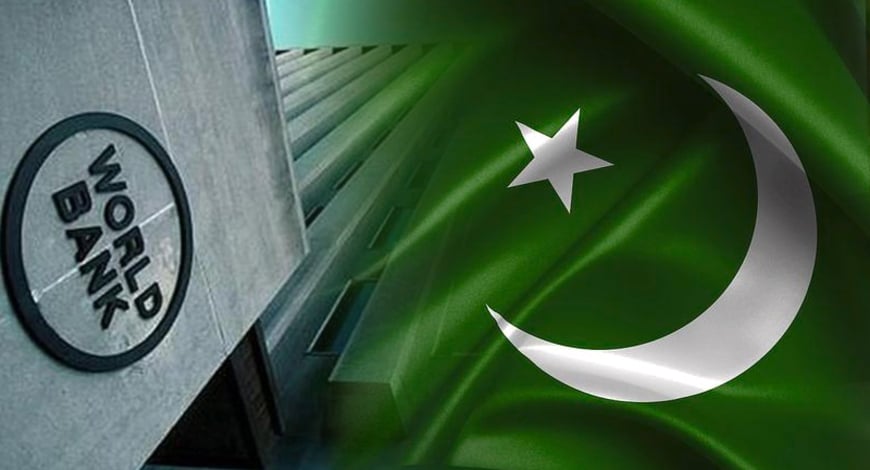 Washington DC: Pakistan's economic growth will slow further to 2 per cent during the ongoing year will lead to South Asia's weakest economy, the World Bank said. This will mark a drop of two percentage points from its June 2022 estimate.
The Global Economic Prospects report of WB said that Pakistan's economic output was not just declining itself but also bringing down the regional growth rate as well.
The report also said that a herculean effort will be required to pull Pakistan out of poverty.
This pace reflects still robust growth in India, Maldives, and Nepal, offsetting the effects of the floods in Pakistan and the economic and political crises in Afghanistan and Sri Lanka. The deteriorating global environment, however, will weigh on investment in the region," the report said, pointing to a "sharp, long-lasting slowdown" with the global growth expected at 1.7 per cent this year.
Pakistan's GDP growth rate to improve to 3.2 per cent in 2024, adding, "Policy uncertainty further complicates the economic outlook" of Pakistan, the report reads.
"Recovery and reconstruction needs are expected to be 1.6 times the FY2022-23 national development budget," the World Bank said.
Pakistan's forex reserves have hit a new low of USD 4.6 billion that would be barely adequate to pay for foreign bills for three weeks. Analysts have put the country's need for relief at USD 33 billion.
The shortage of dollars has been drastically hurting the economy and diverting remittances from the legal banking channel to the grey market.
According to a report by Dawn, bankers believe that Pakistan would soon notice shortage of petroleum products along with basic essential including food items.
In Pakistan, soaring prices of basic food items have been burning hole in the pockets of people.
Wheat, which is an essential staple food of Pakistanis, is barely in reach for many locals. Its prices have surged over 57 per cent, while the cost of wheat flour also saw an increase of 41 per cent, the Pakistan Bureau of Statistics said.