First Nepali Film Festival being held in the UK from 18th February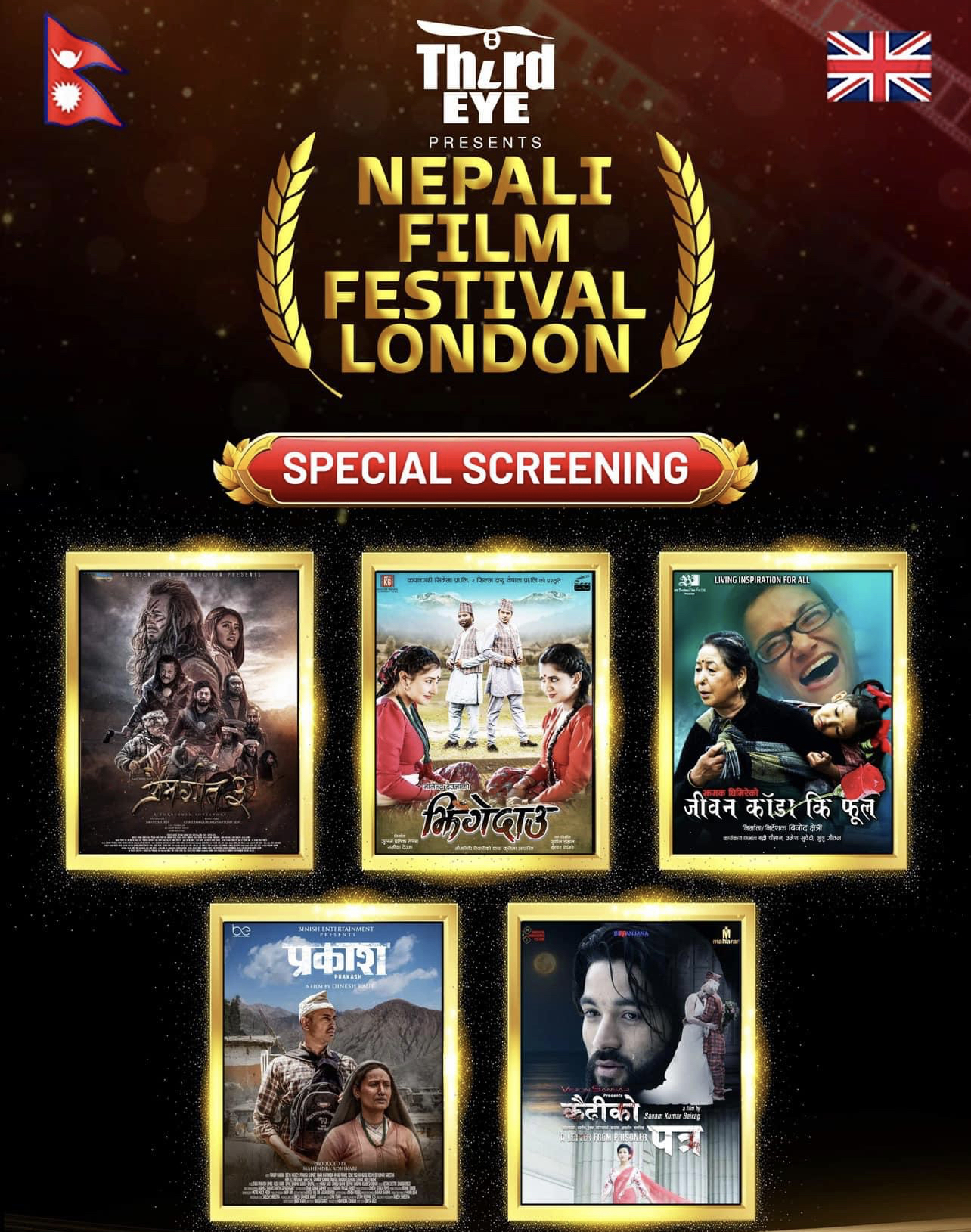 London — The capital of Britain is to host the inaugural of the very first Nepali Film Festival from Saturday (18th February). The event aims to promote Nepali films and showcase one of the popular South Asian languages, culture, costumes, and movies.
According to Bikash Devkota, director of the coordinating organisation Third Eye, the festival is the first of its kind to be held in the UK, and will become an annual event in the future. The festival will feature performances by around 12 Nepali artists, as well as the screening of several Nepali films in different cities throughout Britain that have not yet been released on YouTube.
More than 10 actors from Nepal, including Film Development Board Chairman Bhuwan KC, Neer Shah, Karishma Manandhar, Dinesh DC, Santosh Sen, Swastima Khadka, Anchal Sharma, Pushpa Khadka, Anup Vickram Shahi, Reema Vishwakarma, among others, will attend the festival.
The Nepali Film Festival will run from February 18th till February 25th, and films like Jeevan Kanda Ki Phool, Prakash, Jhinge Dau, and Prem Geet-3 will be screened.
The opening ceremony will be held at The Prince Charles Cinema at Leicester Square, London on Saturday 18 February 2023, and the Closing Ceremony will be held at The Empire, Aldershot on Saturday, 25 February 2023.
The Film festival will screen 5 different movies at different locations in the UK. Over two dozen Nepali film artists are planning to attend the closing ceremony from Nepal.
At the closing ceremony, Nepali artists will perform and tokens of love will be presented to the artists. Their presence will help diaspora of Nepali people living in the UK to recognise Nepali film Industry from very close. It will also help Nepali artists to get international exposure in the UK, event coordinator Umesh Raj Moktan said.
Nepali Movie 'Prakash' will be screened at the opening ceremony of 'Nepali Film Festival' on 18th February, Saturday 3.00 pm at Prince Charles Cinema, 7 Leicester Place, Leicester Square, London WC2H 7BY.