Pakistan PM expresses concern over drowning of over two dozen Pakistanis in Italy boat wreck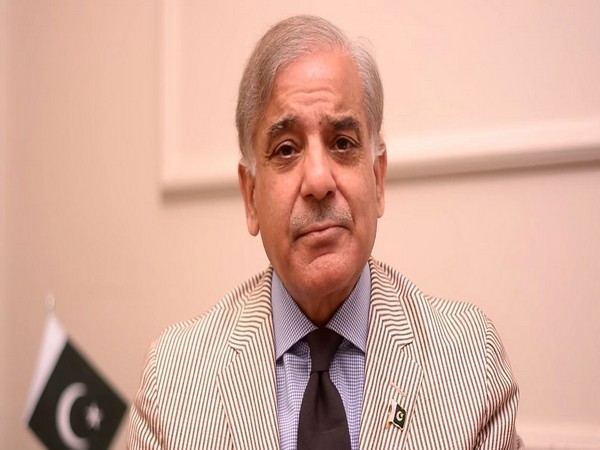 Islamabad : Pakistan Prime Minister Shehbaz Sharif on Monday took notice of the drowning of more than two dozen Pakistanis in a boat tragedy in Italy.
Taking to his official Twitter handle, Sharif directed the Foreign Office to "ascertain facts" regarding the incident at the earliest.
Shehbaz Sharif tweeted, "The reports of the drowning of over two dozen Pakistanis in a boat tragedy in Italy are deeply concerning & worrisome. I have directed Foreign Office to ascertain facts as early as possible & take the nation into confidence."
His statement comes after 59 migrants, including 28 Pakistanis, perished after their overloaded boat sank early on Sunday in stormy seas off Italy's southern Calabria region, Geo News reported citing officials. 
The Pakistani Embassy in Rome said 40 Pakistanis were on board besides others in the boat that sank on Sunday, Geo News reported, adding that the bodies of 28 Pakistanis had been moved out of the sea by rescue officials.
It further said that 12 more Pakistan nationals on the boat were still missing. The Pakistani officials further said they are in touch with the Italian authorities, volunteers and maritime agencies, according to Geo News report. 
Earlier on Sunday, Pakistan's Minister of Foreign Affairs spokesperson, Mumtaz Zahra Baloch, tweeted, "We are closely following the reports about the possible presence of Pakistanis in the vessel that has capsized off the coast of Italy. The Embassy of Pakistan in Rome is in the process of ascertaining facts from the Italian authorities."
At least 59 people, including an infant, children and several women, died after the boat carrying migrants broke apart on rocks off the coast of Calabria, CNN reported citing Italian authorities. The first three bodies washed up on the beach near Staccato di Cutro in Italy at around 4:40 am (local time) on Sunday.
Around 80 people were saved from the water clinging on to pieces of the boat, CNN reported citing Italy's fire brigade.
The italian fire brigade further said the survivors were from Iran, Pakistan and Afghanistan.
Italian Prime Minister Giorgia Meloni blamed the tragedy on human traffickers, calling it "inhumane" to exchange the lives of people for the price of a ticket under the false perspective of a safe journey, CNN reported.
In a statement, Giorgia Meloni said, "It is criminal to launch a boat just 20 meters long with 200 people on board in adverse weather. According to CNN, Meloni further said, "It is inhumane to exchange the lives of men, women and children for the price of a ticket under the false perspective of a safe journey.
Meanwhile, Pope Francis tweeted, "Let's #PrayTogether also for the victims of the shipwreck this morning, off the Calabrian coast, including many children, and for the other surviving migrants. I thank those who have brought relief and are providing shelter." (ANI)