The Pandemic Damaged Cognitive Development and Lifetime Earnings of Children and Youth- World Bank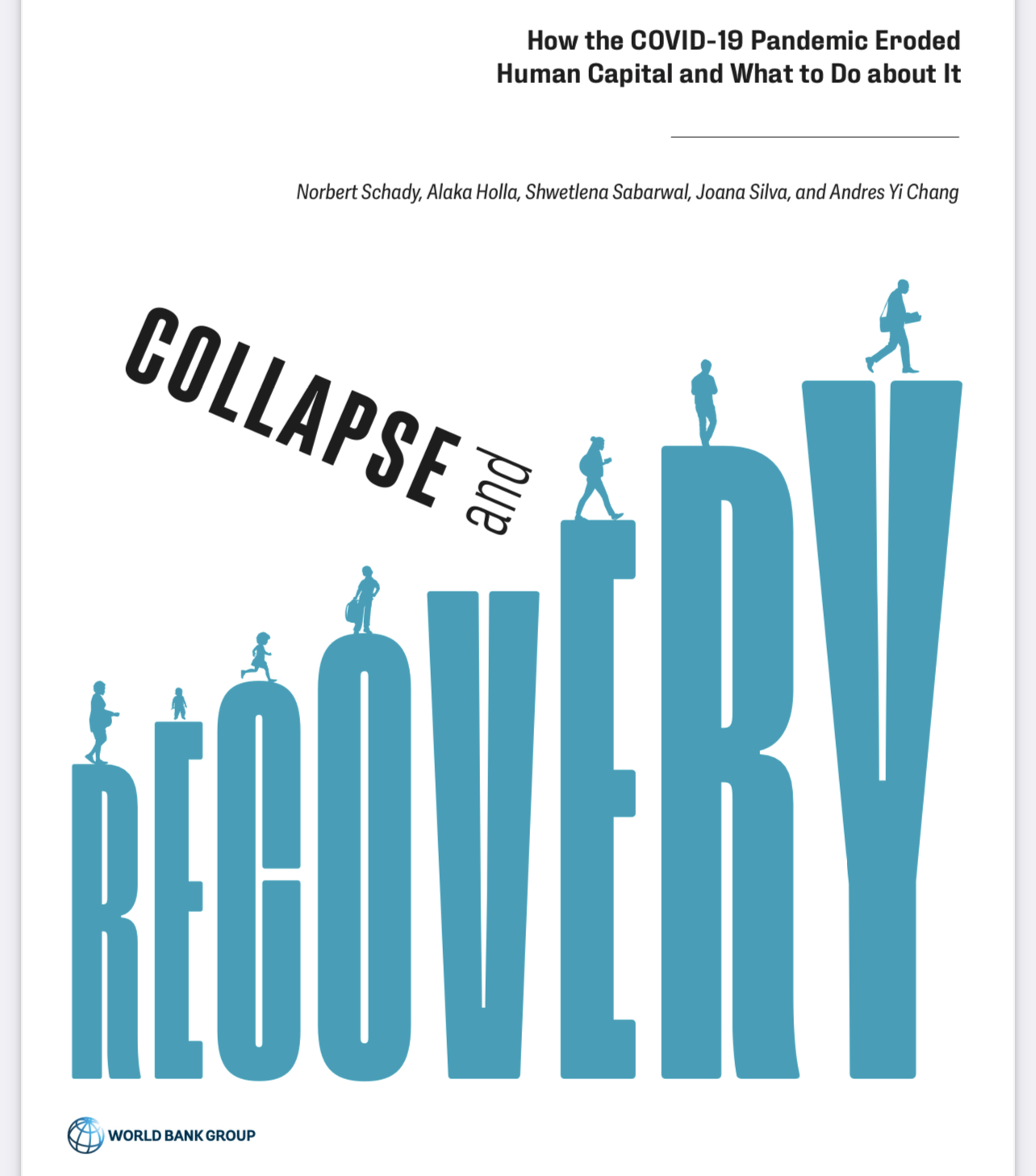 Washington — The COVID-19 pandemic has caused a significant collapse in human capital for millions of children and young people across South Asia, according to a new report by the World Bank. The report, which analyzed data for people who were under the age of 25 at the onset of the pandemic, found that in South Asia, today's students could lose up to 14.4% of their future earnings due to COVID-19-induced education shocks. The cognitive deficit in today's toddlers could also translate into a 25% decline in earnings when these children become adults.
The pandemic shuttered schools and disrupted key services that protect and promote human capital, such as healthcare and job training, leading to significant declines in cognitive and social-emotional development across the region. In South Asia, between April 1, 2020, and March 31, 2022, schools were fully or partially closed for 83% of the time, significantly longer than the global average of schools being closed for 52% of that same period.
The report provides an approach to help countries prioritize among different crisis recovery policy options. In the short term, countries should support targeted campaigns for vaccinations and nutritional supplementation; increase access to pre-primary education, including social-emotional skills; and expand coverage of cash transfers for vulnerable families. For school-aged children, governments need to keep schools open and increase instructional time; assess learning and match instruction to students' learning level; and streamline the curriculum to focus on foundational learning.
In the longer term, countries need to build agile, resilient, and adaptive health, education, and social protection systems that can better prepare for and respond to current and future shocks. The World Bank is working closely with governments in South Asia to protect and invest in people as they cope with and recover from the pandemic.