Nepal's envoy to Malta presented the letters of credence to the President of Malta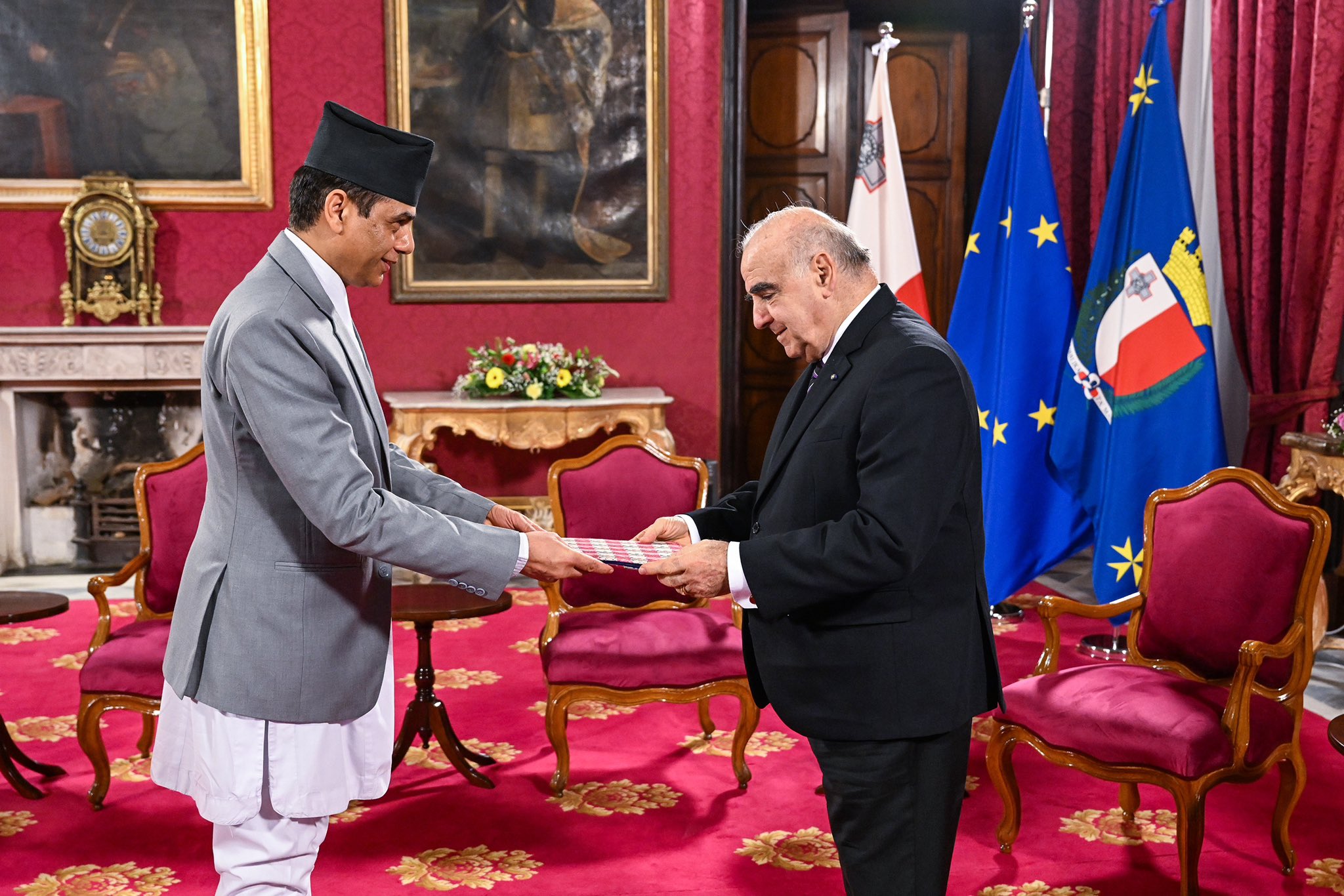 London— Nepal's Ambassador to the Republic of Malta, Gyan Chandra Acharya, presented his Letters of Credence to Dr. George Vella, President of the Republic of Malta, at a special ceremony held at the Presidential Palace in Valetta today.

During the audience that followed, the two leaders expressed their hope that the existing ties of friendship between the two countries would continue to be further strengthened during Ambassador Acharya's tenure.
They also discussed expanding the current state of bilateral relationships through collaboration in the fields of tourism, education, employment opportunities, and the Nepalese community in Malta.
The ambassador also briefed the president about the latest political, social, and economic development of Nepal and development priorities of the current government.
The ceremony was attended by senior officials of the government of Malta and the Office of the President.