Purcell's £15m transformation of Manchester Museum opens with new South Asia Gallery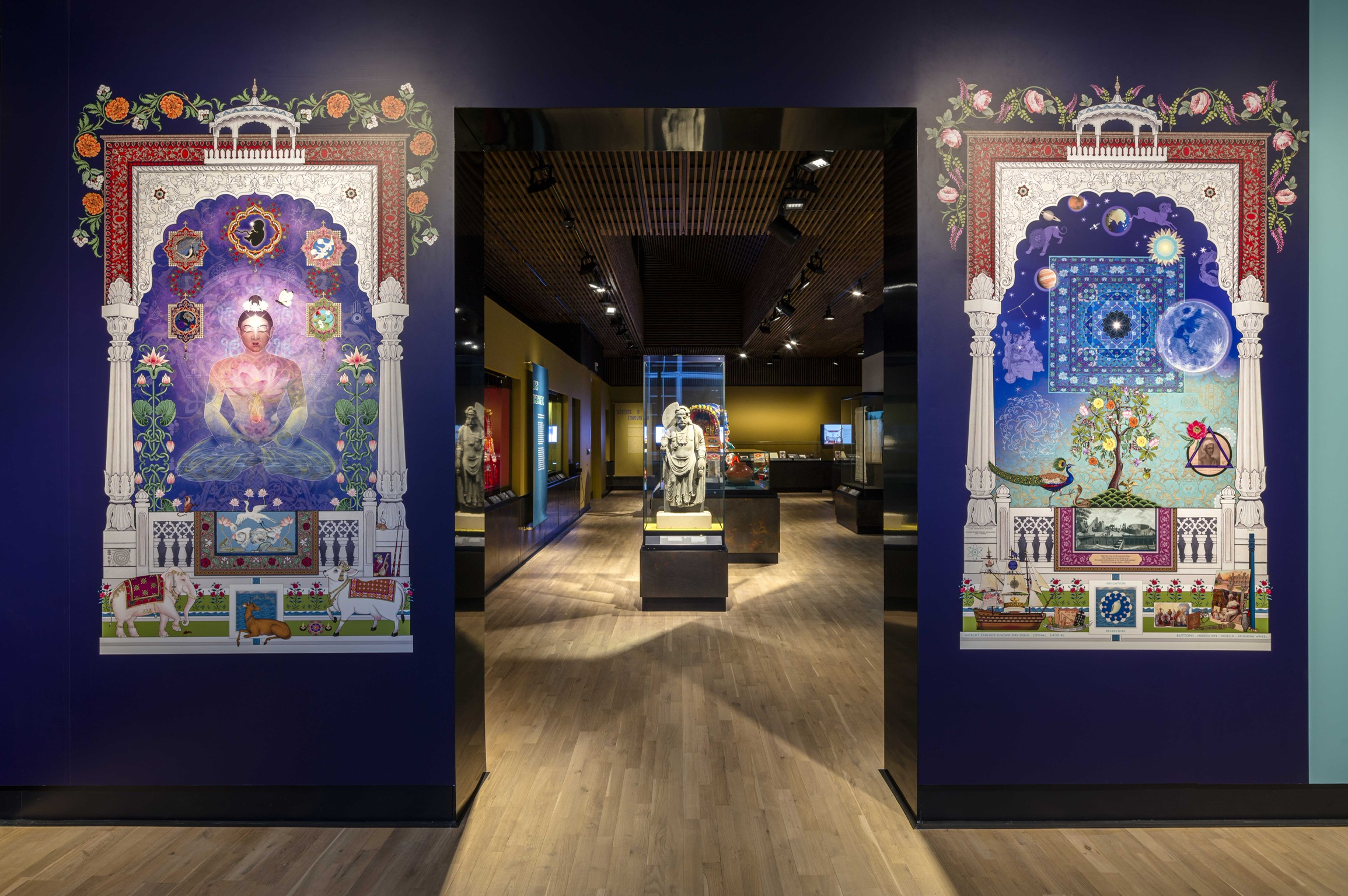 London — The 372m² South Asia Gallery, a British Museum partnership and co-curated by the South Asia Gallery Collective, is the first permanent gallery in the UK to celebrate the lived experiences and contributions of the South Asian diaspora.
It is part of the Hello Future initiative, a Heritage Lottery Fund project launched in 2018 to encourage diverse communities to visit the museum.
Studio C102 and Mobile Studio Architects won the commission to design the gallery's contents in 2020. Verghese was appointed to lead on the interpretation in terms of how the stories of the collective would be told to shape the visitor's experience, with graphic designer Sthuthi Ramesh developing the 2D design.
The gallery's palette of materials takes inspiration from South Asian design while being careful to avoid cliches and stereotypes. A new datum is created through hand-patinated brass panels that run the course of the exterior wall. The walls are painted a deep ochre.
The Purcell-designed extension is BREEAM Very Good and has been designed to adhere to the conditions required for museum collections. It accommodates the new gallery on the first floor and dedicated performance space for live performances from and inspired by South Asia.
Public engagement has been central to the project's development at every stage, bringing together many community groups. Together with the museum's Learning & Engagement team, Purcell led a public consultation for 250 visitors of all ages and key stakeholders to advise on the museum's redevelopment.( From-architectsjournal)