World Bank Reports Weakening Growth Prospects in South Asia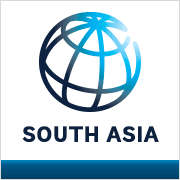 WASHINGTON, April 4, 2023—According to the World Bank's latest twice-a-year regional update, South Asia's growth prospects have been weakened due to tightening financial conditions, with most countries facing significant downside risks. Limited fiscal space and depleting reserves have been identified as contributing factors. The report emphasizes the need to address debilitating socioeconomic divides and roll back market distortions introduced during the pandemic to unleash South Asia's potential.
The report, titled "Expanding Opportunities: Toward Inclusive Growth," projects a slight downward revision in regional growth, which is expected to average 5.6 percent in 2023. Growth is expected to remain moderate at 5.9 percent in 2024, following an initial post-pandemic recovery of 8.2 percent in 2021. The good news is that lower commodity prices, a strong recovery in the services sector, and reduced disruptions in value chains are aiding South Asia's recovery. However, rising interest rates and uncertainty in financial markets are putting downward pressure on the region's economies.
According to Martin Raiser, World Bank Vice President for South Asia, "South Asia's economies have been scarred by a combination of extreme shocks over the past three years, and the recovery remains incomplete." The report suggests that countries use the opportunity of lower energy prices and improving trade balances to move away from ad hoc measures, such as fuel subsidies and import restrictions, and focus on reforms needed to build resilience and boost medium-term growth.
All countries in the region, except Bhutan, have downgraded their forecasts. In India, high borrowing costs and slower income growth are expected to dampen consumption and lower growth to 6.3 percent in FY2023/24. Growth in Pakistan is projected to drop to 0.4 percent this year, assuming agreement on an IMF program is reached. In Sri Lanka, GDP is expected to contract by 4.3 percent this year, with future growth prospects heavily dependent on debt restructuring and structural reforms. The resumption of tourism and migration has supported growth in Maldives and Nepal, but high external debt and tightened global financial conditions pose risks to Maldives' fiscal and external accounts, and in Nepal, external shocks, domestic import restrictions, and monetary tightening are expected to hamper growth.
The report also highlights that South Asia has among the world's highest inequality of opportunity, with between 40 and 60 percent of total inequality in the region driven by circumstances out of an individual's control such as place of birth, family background, caste, ethnicity, and gender. To ensure economic development is inclusive, the report recommends continuing to improve the quality of primary education and expanding access to secondary and higher education, strengthening affirmative action policies targeted to "low opportunity" groups, and improving the business climate for small and medium enterprises. In addition, reducing barriers to labor mobility can have a powerful equalizing impact as urban areas tend to offer more opportunities for social mobility.
Hans Timmer, World Bank Chief Economist for South Asia, notes that "South Asia's stark socioeconomic divides are both unfair and inefficient. They keep talented individuals from contributing to society, reduce incentives to invest in human capital, and derail long-term economic growth. Addressing these structural issues is vital to ensuring the region can achieve its full potential."