King Charles III's Coronation screen to have Commonwealth symbolism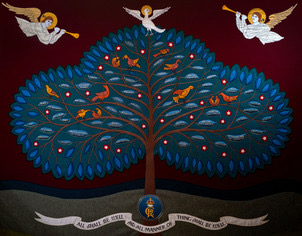 London — The cloth screen to be used for the most sacred part of the religious ceremony at the Coronation of King Charles III at Westminster Abbey in London on May 6 will have strong Commonwealth symbolism with each of the member-country names, including India, sewn into the fabric, Buckingham Palace has revealed.
The "anointing screen" was unveiled this weekend to show a central design of a tree with branches filled with 56 leaves representing the Commonwealth nations, which the palace said is reflective of the 74-year-old monarch's "deep affection" for the organisation.
The anointing, historically regarded as a moment between the Sovereign and God with a screen or canopy in place given its sanctity, takes place before the crowning of a British monarch.