Foreign minister of Nepal arrived in London to attend Kings Coronation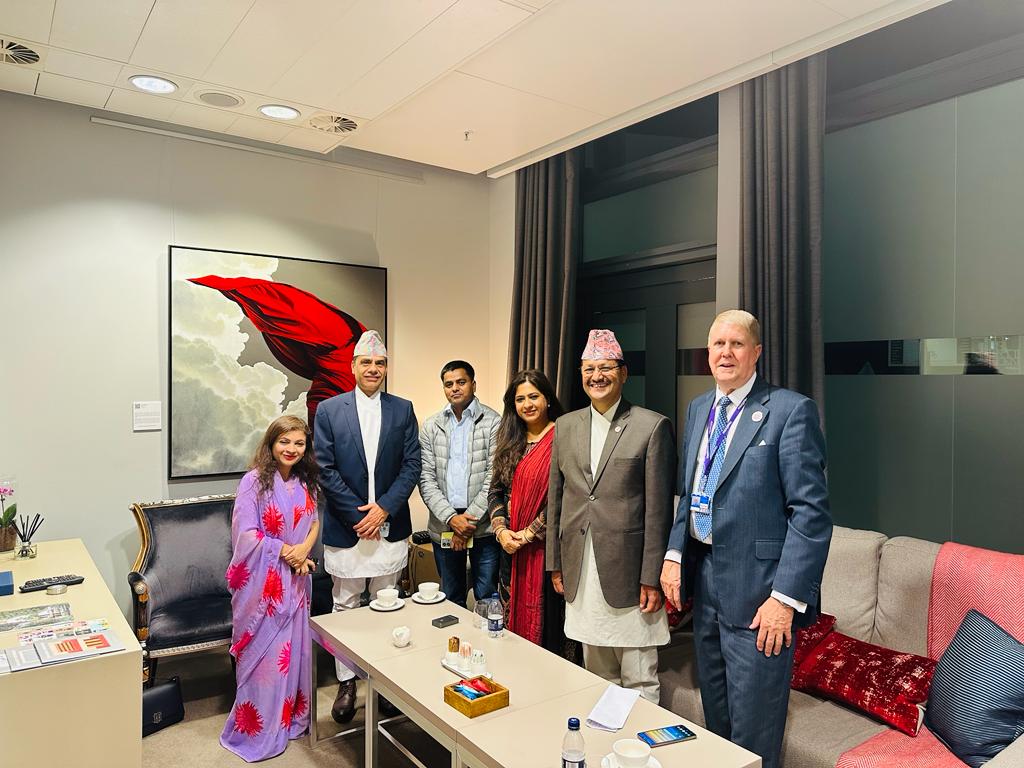 London— Minister for Foreign Affairs of Nepal has arrived in London on Wednesday, to attend the Coronation of His Majesty King Charles III and Her Majesty the Queen Consort. The Minister was welcomed by a special representative of the Secretary of State for Foreign, Commonwealth and Development Affairs, Gyan Chandra Acharya, the Ambassador of Nepal to the UK, and Embassy officials at the VIP Suite of Heathrow Airport in London.
During his visit, Foreign Minister Saud is scheduled to attend the King's reception organized in honour of Overseas Representatives at Buckingham Palace on Friday, May 5, 2023, and the Coronation Ceremony at Westminster Abbey on Saturday, May 6, 2023. The Minister is also scheduled to hold some official meetings during his visit to the UK.
The Nepalese community in the UK has expressed their excitement and gratitude for the presence of Minister Saud in the country, highlighting the significance of Nepal's strong and long-standing ties with the United Kingdom. Many members of the community are looking forward to meeting the Minister and attending the events where he will be present.
The Minister's visit is expected to strengthen the cordial relationship between Nepal and the United Kingdom, particularly in the areas of trade, investment, tourism, and education. It is also expected to provide an opportunity for the two countries to discuss matters of mutual interest and explore ways to further enhance their cooperation.
Overall, the Minister's visit to the UK is seen as a positive development for both countries, and it is hoped that it will pave the way for greater collaboration and partnership between Nepal and the United Kingdom in the years to come.