Former Prime Minister of Pakistan, Imran Khan, arrested in Islamabad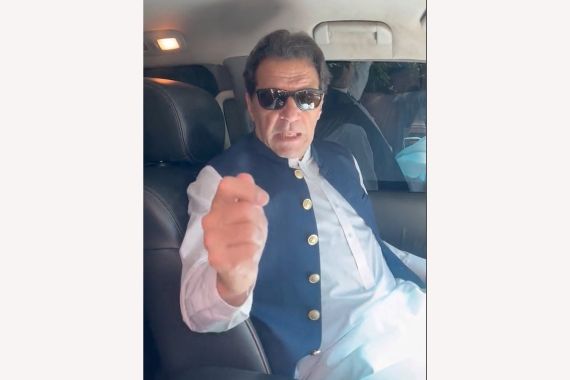 Islamabad — Former Pakistani Prime Minister, Imran Khan, was arrested on Tuesday as he arrived in Islamabad to face charges of multiple graft cases, resulting in violent demonstrations by his supporters in various parts of the country.
Khan was ousted in a no-confidence vote in April 2022 but remains the leading opposition figure. He was removed from the Islamabad High Court by security agents from the National Accountability Bureau, which has investigated former officials, including prime ministers, politicians, and retired military officers.
Khan was taken to the garrison city of Rawalpindi for questioning, and he was scheduled to appear at an anti-graft tribunal on Wednesday. Khan's supporters staged a sit-in at the official residence of the top regional commander in Lahore, burned police vehicles, and blocked roads. Social media, including Twitter, was blocked in Pakistan, and internet service was suspended in Islamabad and other cities.
At least one person was killed in clashes between protesters and the military in Quetta, while about 15 injuries were reported amid similar violence in Karachi, Peshawar, Rawalpindi, and Lahore. Khan's arrest sparked a strong reaction from his supporters, who denounced the arrest as a politically motivated plot by his successor, Prime Minister Shahbaz Sharif.