Britain Nepal Chamber of Commerce organises Gala Dinner to promote Bilateral Ties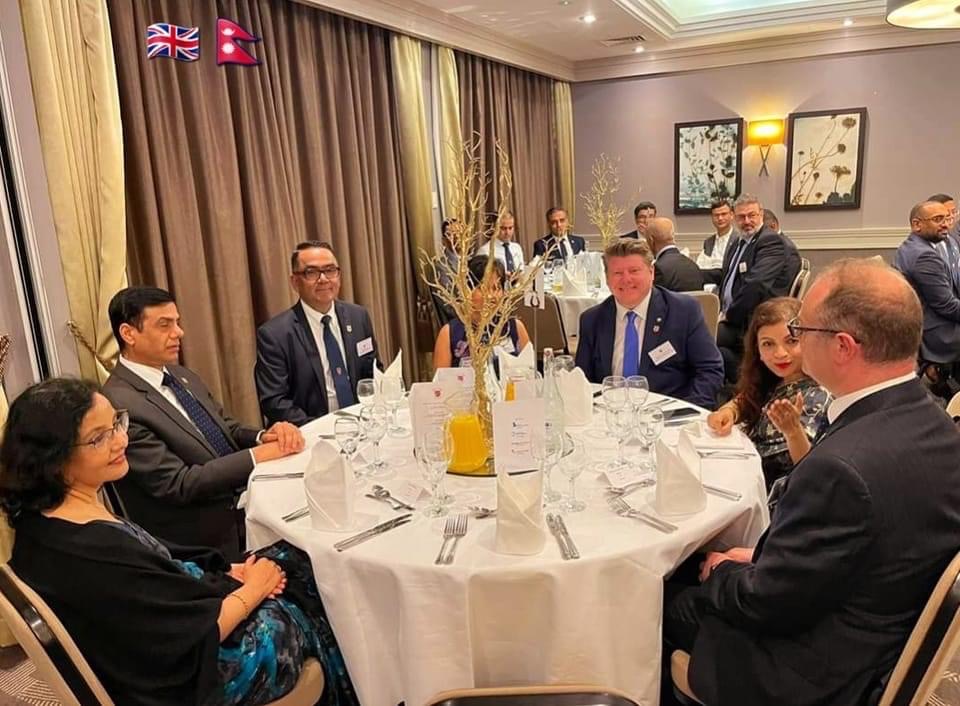 London — The Britain Nepal Chamber of Commerce (BNCC) organised a gala dinner at the Double Tree Hilton hotel at Hanger Lane on Friday. The event brought together business leaders, government officials, and representatives from both Nepal and the United Kingdom, to celebrate and strengthen the bilateral ties between the two nations.
Addressing the ceremony, Ambassador of Nepal to the United Kingdom, Gyan Chandra Acharya, emphasized on the significant progress Nepal has made in terms of ease of doing business compared to other South Asian countries. He said some 60,000 British tourists were traveling to Nepal pre-Covid and that number has now reached 50,000 a year. Saying that Nepal-UK relations are multidimensional and multifaceted, Acharya encouraged entrepreneurs from both the countries to support Nepal's tourism industry and economy, while fostering stronger people-to-people ties.
Quoting figures published by the International Trade Department of the UK, chief executive of BNCC, Richard Pelly , said that Nepal-UK trade stood at £147 million in 2022. He urged the Nepal government to address what he called red tape. He urged both the governments to sign the double taxation avoidance agreement. Mr Pelly called for resolving existing problems to facilitate smoother trade between the two nations.
Former cabinet minister and Member of British Parliament, Dean Russell, commended the efforts of the BNCC in promoting trade and investment between the two countries and supporting the Nepali economy. He also expressed his admiration for the contributions of Nepali entrepreneurs to the UK economy, emphasizing their valuable role in fostering bilateral economic relations.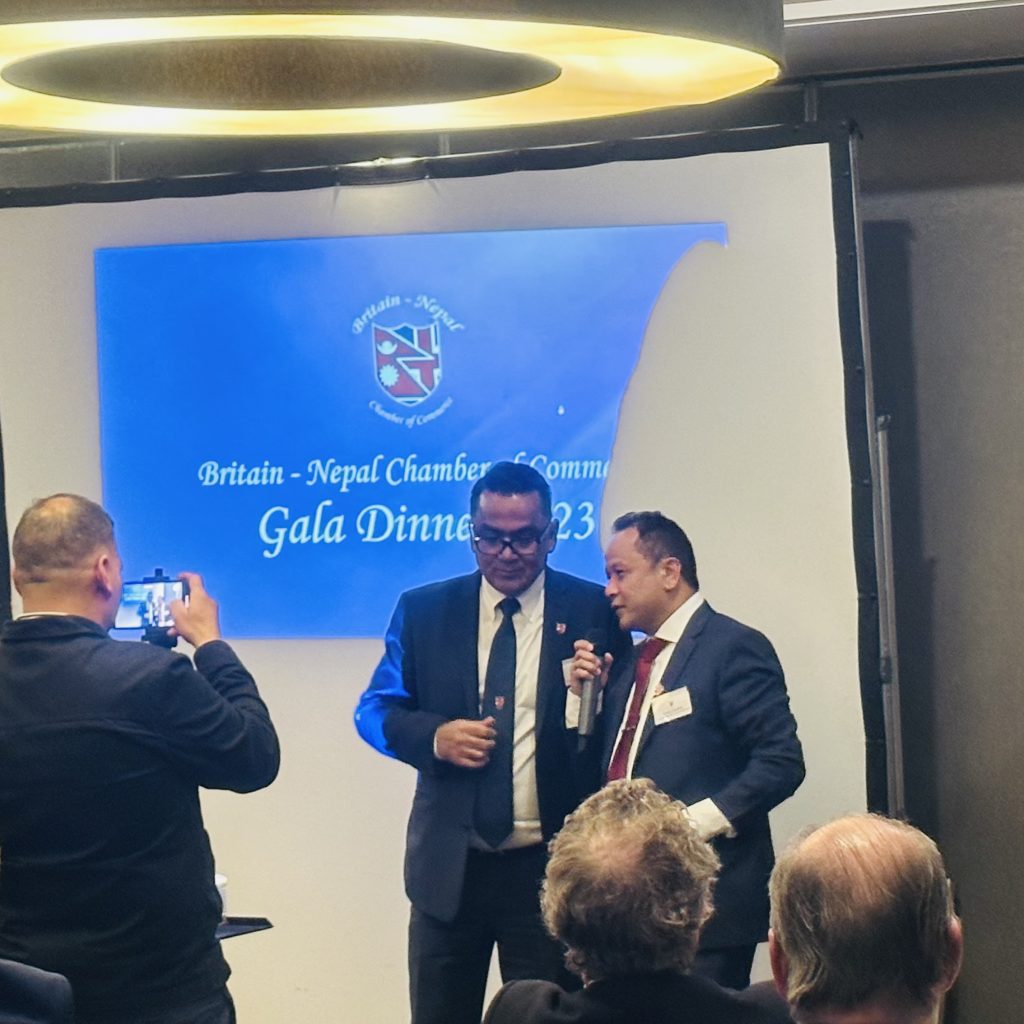 Dr. Kapil Rijal, Chairman of the BNCC, highlighted the organization's key activities and extended gratitude to everyone for their continuous support. Dr. Rijal emphasized that, in addition to promoting investments and supporting entrepreneurs and startups, the BNCC is committed to facilitating knowledge exchange and skill transfer in Nepal, ultimately contributing to the country's overall development.
The program was hosted by Biraj Bhatta, CEO of Travel Consol and Vice Chair of the BNCC. A noted Nepali singer, Sapan Rai, also performed during the event.
The gala dinner provided a platform for networking and fostering stronger ties between the business communities of both nations. The event was a testament to the growing economic cooperation and mutual support between the United Kingdom and Nepal, promising a bright future for their bilateral relationship, the organiser said.