EU Parliament Committee Votes on Proposed Artificial Intelligence Rules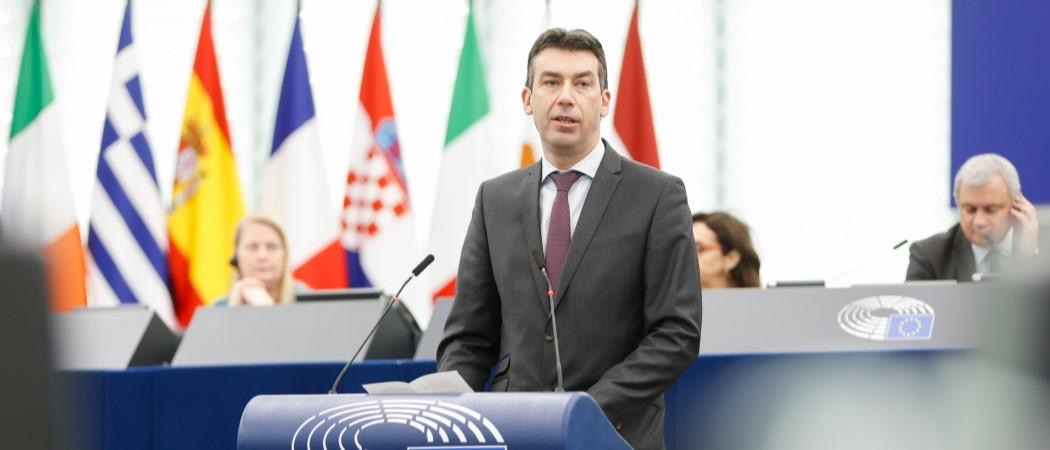 May 11, London – Authorities worldwide are racing to establish regulations for artificial intelligence (AI), with the European Union (EU) taking a pivotal step forward on Thursday as a European Parliament committee prepares to vote on proposed AI rules. The legislation aims to set up guidelines and safeguards for AI systems, reflecting the growing urgency to address both the benefits and risks associated with this emerging technology, AP reports.
The EU's proposed legislation, known as the Artificial Intelligence Act, was first introduced in 2021 and covers any product or service that utilizes AI. Under the act, AI systems will be classified into four levels of risk, ranging from minimal to unacceptable. Higher-risk applications will face more stringent requirements, such as increased transparency and the use of accurate data. In essence, the act acts as a risk management system for AI, as explained by Johann Laux, an expert at the Oxford Internet Institute.
One of the primary objectives of the EU's AI Act is to safeguard against AI threats to health, safety, and fundamental rights and values. Consequently, certain AI applications are considered unacceptable, including "social scoring" systems that evaluate individuals based on their behavior and interactive toys that promote dangerous activities. Predictive policing tools, which analyze data to predict crime occurrences and perpetrators, are also expected to be prohibited, along with remote facial recognition technology, except in limited cases involving specific terrorist threats. The extent of the facial recognition ban will be determined by the outcome of the committee vote.
Brando Benifei, an Italian lawmaker leading the European Parliament's AI efforts, emphasized the intention to prevent a society controlled by AI, citing concerns about the potential misuse of these technologies. High-risk AI systems used in employment and education, which significantly impact individuals' lives, will face rigorous requirements, including transparency, risk assessment, and mitigation measures.
While the initial proposal of the AI Act made minimal mention of chatbots, negotiators have subsequently included provisions to cover general-purpose AI like ChatGPT. Such systems will be subjected to some of the same requirements as high-risk applications. Notably, a key addition to the legislation is the requirement to document copyrighted material used in training AI systems to generate text, images, videos, or music resembling human work. This provision aims to inform content creators if their work has been used without permission and allows them to seek appropriate action.
Although the EU is not a major player in cutting-edge AI development compared to the United States and China, Brussels often sets trends with regulations that become de facto global standards. The EU's sizeable single market, consisting of 450 million consumers, encourages companies and organizations to comply with EU regulations to avoid the need for different product variations for various regions. The AI Act also seeks to instill confidence in users and stimulate the development of the AI market by establishing common rules, fostering trust, and unlocking the economic and social potential of AI.
Violations of the AI Act could result in fines of up to €30 million ($33 million) or 6% of a company's annual global revenue, potentially amounting to billions for technology giants such as Google and Microsoft.
While the rules are yet to come into full effect, it is anticipated that the legislative proposal will be jointly approved by the European Parliament committee. Subsequently, the draft legislation will enter into three-way negotiations involving the EU's 27 member states, the Parliament, and the executive Commission. Further deliberations will be conducted to finalize the details, with the expectation of receiving final approval by the end of the year or early 2024 at the latest. Following approval, companies and organizations will be granted a grace period of approximately two years to adapt to the new regulations.