His Holiness Mahant Swami Maharaj receives warm reception and offers blessings to Londoners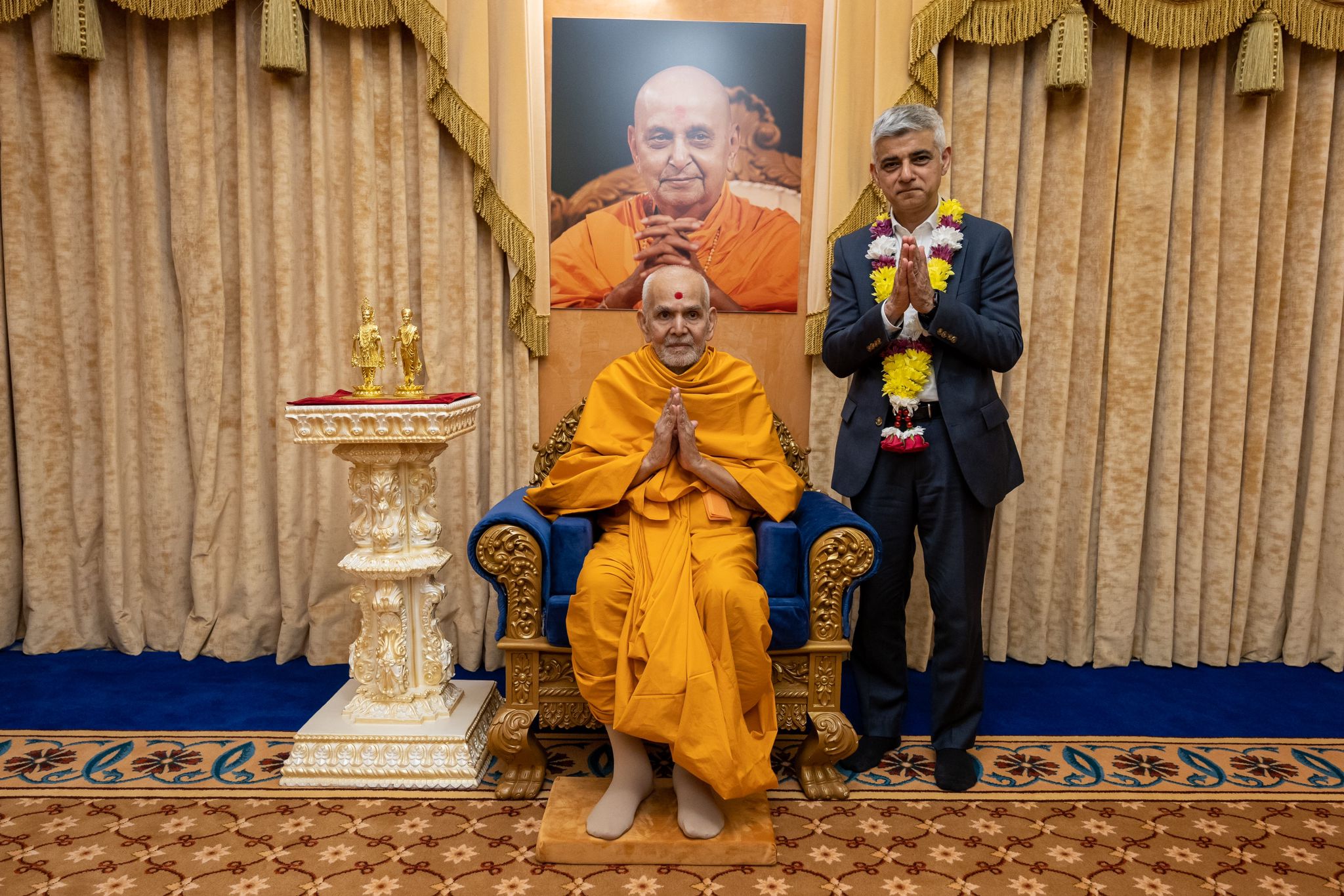 London, May 23, 2023 – The Mayor of London, Sadiq Khan, expressed his privilege and honor as he welcomed His Holiness Mahant Swami Maharaj to the city, emphasizing the significant role the esteemed Hindu leader plays in the global community. During his visit to BAPS Shri Swaminarayan Mandir, popularly known as the Neasden Temple, the Mayor joined thousands of devotees in receiving blessings from His Holiness.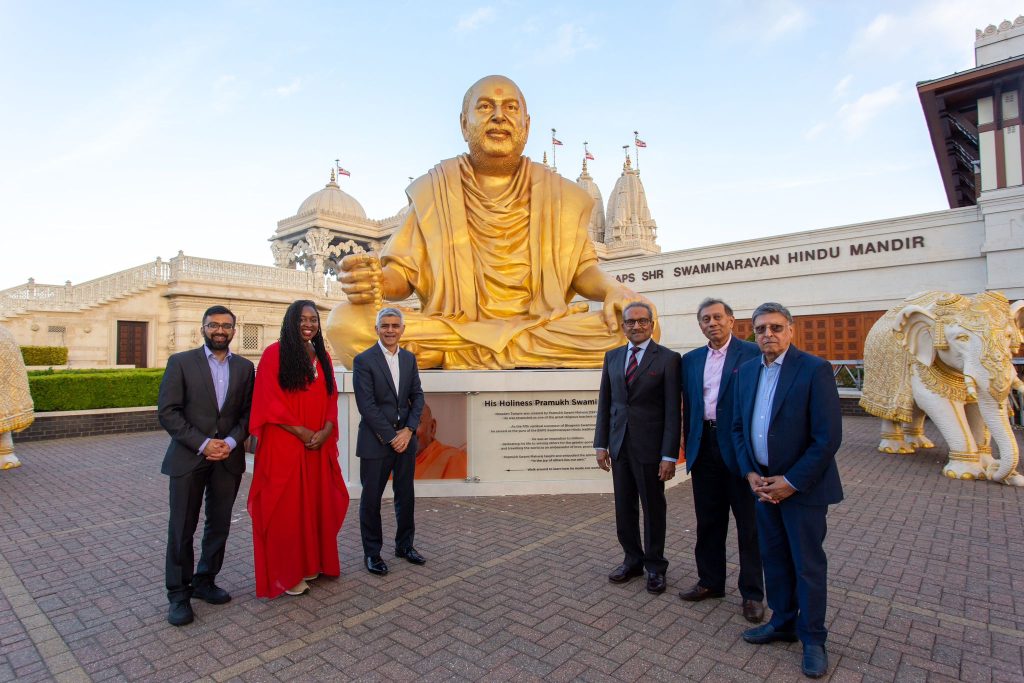 His Holiness Mahant Swami Maharaj, who serves as the global spiritual leader to hundreds of thousands of Hindus in London and over a million in the UK, is currently staying at the temple. The Mayor had a private audience with the revered spiritual leader, who bestowed blessings and well wishes upon him and the city of London.
The visit on Sunday, May 21, witnessed a gathering of more than 3,000 worshippers, where the Mayor addressed the congregation with a short speech. In his remarks, Mayor Sadiq Khan expressed his gratitude to the leadership and elders of the Neasden Temple for their warm welcome and hospitality. He also acknowledged the invaluable contributions of Hindu Londoners, both socially and economically, while celebrating the city's rich diversity.
Mayor Khan commended the relentless efforts of BAPS volunteers in serving the diverse communities of London. He highlighted their initiatives to promote vaccination uptake and their commitment to fostering interfaith dialogue, which has helped break down barriers within the city.
This is not the first time Mayor Sadiq Khan has visited the Neasden Temple. He previously attended the Diwali celebrations in November 2022, demonstrating his commitment to recognizing and celebrating the cultural and religious diversity of London.
The Mayor's warm reception of His Holiness Mahant Swami Maharaj and his acknowledgment of the vital role played by Hindu communities in London reinforce his pledge to be a Mayor for all Londoners.