Genese Solution takes part in the AWS Summit in India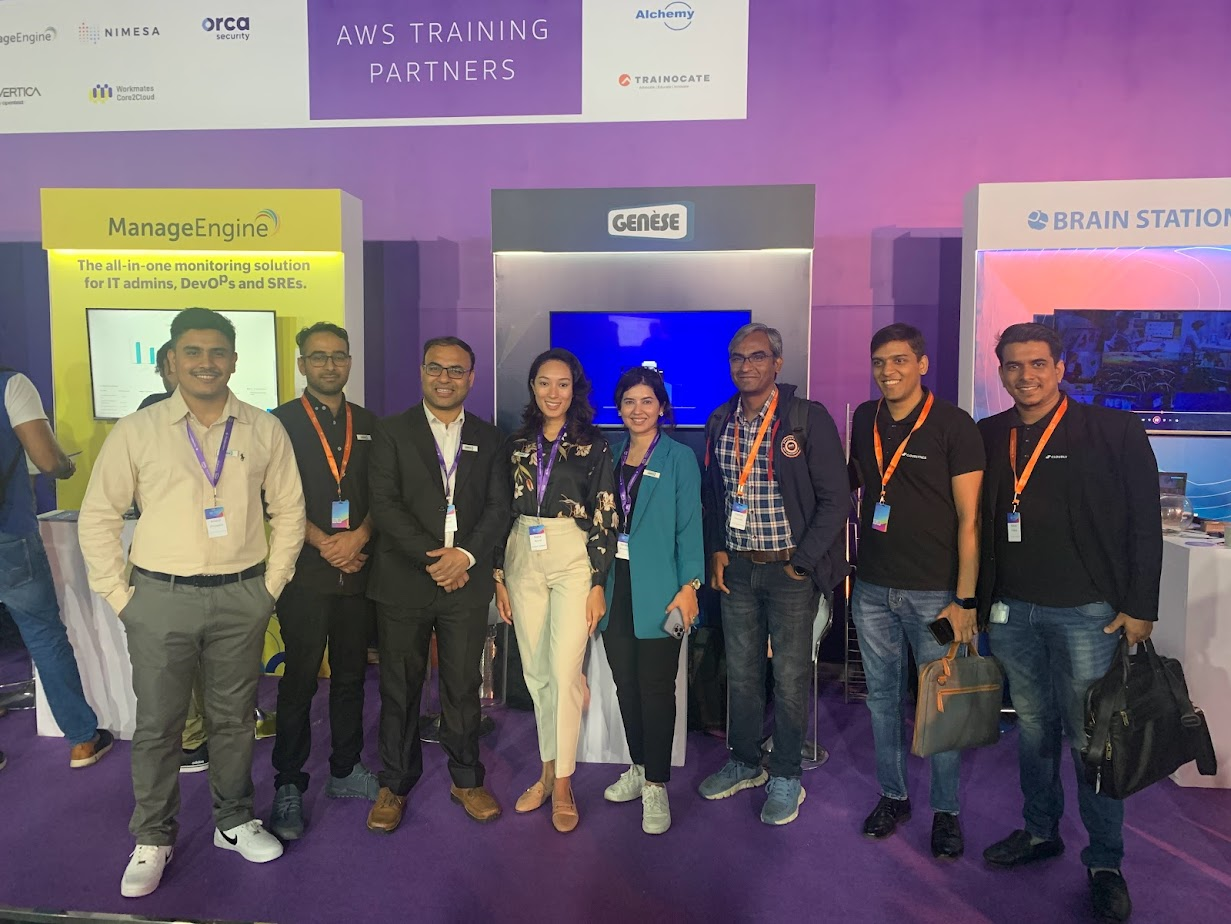 Mumbai – Genese Solution Ltd, a UK-based provider of innovative cloud solutions, has taken part in the Amazon Web Services (AWS) Mumbai Summit 2023. The event, hosted by the Amazon Web Services (AWS), brought together cloud enthusiasts, tech professionals, and industry leaders from around the globe for an immersive experience in the world of cloud computing.
The AWS Mumbai Summit was a premier event that presented a valuable opportunity for cloud enthusiasts and tech professionals to stay abreast of the latest AWS services and solutions while exploring cutting-edge initiatives to leverage the cloud for organizational growth, said a press statement issued by the Genese Solution.
"The event facilitated networking with industry experts, AWS partners, and the AWS team, fostering connections and knowledge exchange. Cloud enthusiasts and professionals got the opportunity to demonstrate their commitment to staying at the forefront of cloud computing innovations, acquiring new skills, and uncovering how AWS can streamline project development and deployment processes. The event served as a platform for continuous learning and empowered attendees to harness the full potential of AWS for their business endeavours," the statement said.
The Genese Solution team was led by the Global CTO Anjani Phuyal.
The Genese Solution stall at the AWS Mumbai Summit attracted visitors eager to learn more about the company's range of services. Engaging with the enthusiastic team, guests delved into recent accomplishments and engaged in meaningful discussions about cloud adoption and transformation. Leading consulting organisations, including Deloitte, PWC (PricewaterhouseCoopers International Limited), and Redington, took part in the Summit.
The AWS Mumbai Summit 2023 marked a triumphant return to in-person events after a three-year hiatus due to the global pandemic. The overwhelming attendance of over 9,000 cloud enthusiasts and professionals at the NESCO Exhibition Center demonstrated the industry's resilience and eagerness to explore new frontiers in cloud computing, the statement said.