Nepal Abandons Plan to Relocate Everest Base Camp Amid Strong Opposition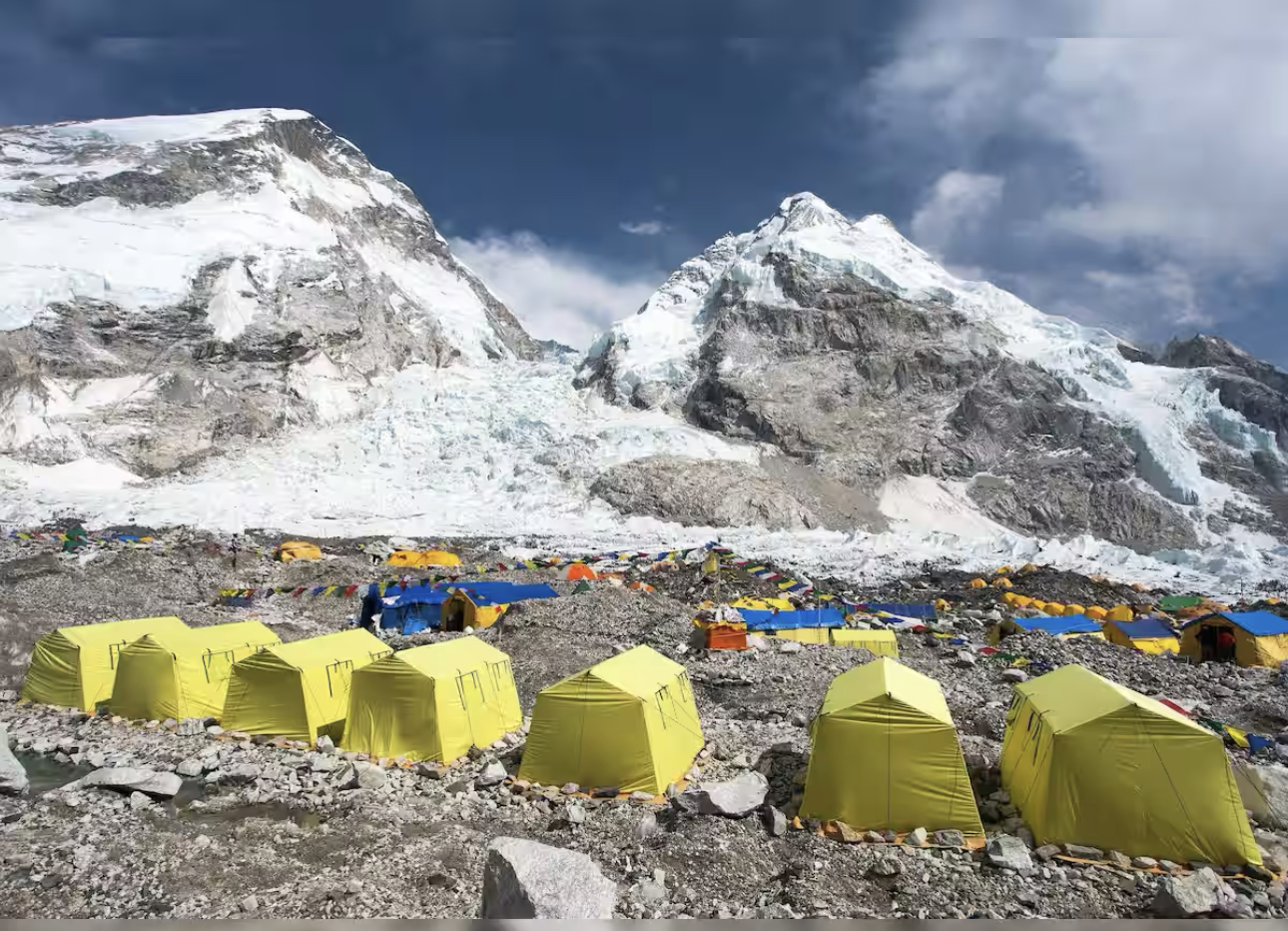 Kathmandu— The Nepalese government has decided to scrap its proposal to move the Everest base camp to a lower site following significant opposition from the mountaineering and Sherpa community, as reported by the BBC. Earlier concerns had been raised about the safety of the south base camp due to human activity and the impact of climate change on the rapidly thinning Khumbu glacier.
The current Everest base camp is situated at an altitude of 5,364 meters, and the authorities had intended to relocate it 200 to 400 meters lower down the world's highest mountain. However, the Sherpa leaders expressed their dissatisfaction, labeling the plan both impractical and lacking a viable alternative. Mingma Sherpa, chair of Khumbu Pasanglhamu, stated, "I have come across not even a single person in our community who supports the idea of moving the Everest base camp."
He further questioned the need for relocation, stating, "It has been there for the past 70 years, why should they move it now? And even if they wanted to, where is the study on a viable alternative?"
A recent consultation meeting between authorities and the mountaineering industry revealed that over 95% of attendees rejected the idea of shifting the Everest base camp, according to officials from Nepal's Tourism Ministry and Nepal Mountaineering Association.
The urgency behind the proposed relocation stemmed from the increasing risk at the current base camp due to the rapid melting of the Khumbu glacier caused by climate change. Studies have shown the expansion of lakes and ponds on the glacier, which further complicates logistical challenges for mountaineers. Professor Bryn Hubbard of Aberystwyth University explained that as the ice melts, the rocky debris surface becomes more variable, leading to the formation of surface ponds that gradually merge to create larger lakes.
Experts suggest that the current base camp may face a higher probability of avalanches, storms, icefalls, and rockfalls in the future, making the idea of relocating the base camp a more practical choice.
Despite differing opinions on relocation, there is a consensus on the issue of overcrowding at the base camp. This season, the Nepalese authorities issued a record number of 478 Everest climbing permits, indicating that over 1,500 individuals, including support staff, would utilize the base camp. Dambar Parajuli, president of the Expedition Operators' Association Nepal, highlighted that the size of the base camp has doubled in recent years. He also expressed concerns about the lack of strict guidelines regarding permissible activities at the base camp, as luxury services like massage parlors began occupying the area unnecessarily.
With the government's decision to abandon the relocation plans, attention will now turn to addressing the overcrowding issue and implementing measures to ensure the safety and sustainability of the existing Everest base camp.