A-Star Nepalese Basketball League 2023 Concludes with Thrilling Finals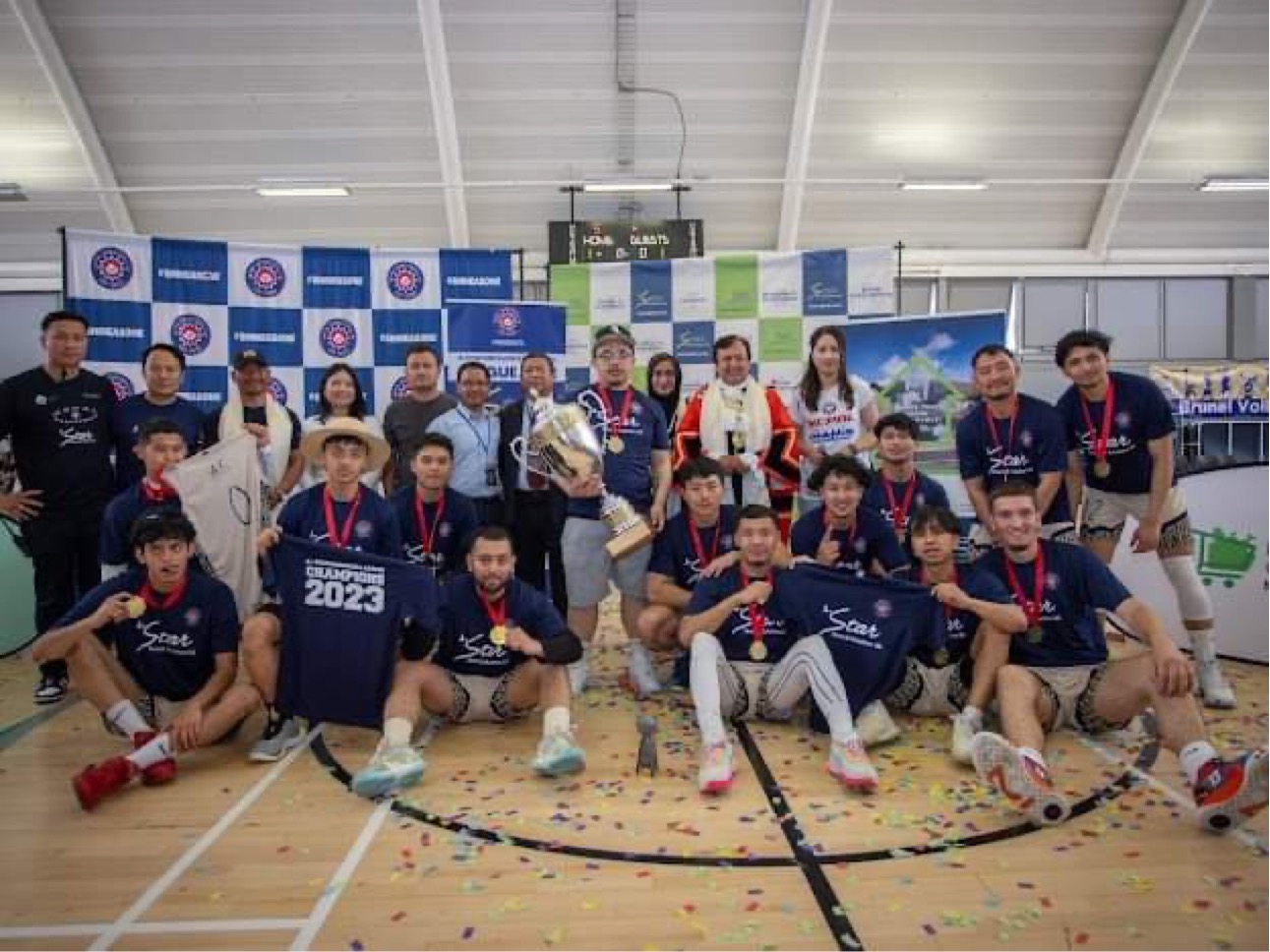 London — The A-Star Nepalese Basketball League 2023 reached its thrilling finale at Brunel University in Uxbridge, London. The event, attended by 325 enthusiastic fans, witnessed an exciting display of basketball skills and honored outstanding players.
The Women's Exhibition game between Ma Khelchu and Tower Hamlets Trojans kicked off the proceedings. Tower Hamlets Trojans showcased their skill and teamwork, securing a victory with a final score of 43-27.
The Men's Exhibition game followed, featuring Team Tap Tap Send against Team Nepalese Center Hayes. After an intense battle, Team Tap Tap Send emerged triumphant with a final score of 51-37, leaving the crowd on the edge of their seats.
The highlight of the evening was the much-anticipated Final Game between DBS and South Ashford Wolves3. Both teams displayed remarkable sportsmanship and determination, delivering an exhilarating experience for the audience. In a closely contested match, DBS claimed the championship with a final score of 56-53, etching their name in the history of the A-Star Nepalese Basketball League.
The presence of esteemed guests added prestige to the event, with Counsellor Bishu Gurung, Mayor Shehryar Ahmad-Wallana, and renowned Nepalese mountaineer Mr. Hari Budha Magar gracing the occasion as Guests of Honour. Their attendance highlighted the growing popularity of basketball within the Nepalese community.
Individual awards were also presented to deserving players who made an impact throughout the season. Binay Limbu from Colchester Elite received recognition as the 3-point Leader, while Rabi Rai from Colchester Elite was honored as the Scoring Leader for the regular season. Bishwash Rana from Maidstone Titans was named Rookie of the Year, and Roshan Thakali from South Ashford Wolves was crowned Young Player of the Year. Roshan Gurung from Watermelon Snatchers earned the Defensive Player of the Year title, and Sujan Gurung from Watermelon Snatchers was celebrated as Coach of the Year. Bibek Thapa from Greenford Knights was awarded the Regular Season MVP, and Ashis Basnet from DBS earned the Finals MVP for his exceptional performance in the decisive match.
The A-Star Nepalese Basketball League 2023, spanning three months from March 5th to June 17th, featured ten competitive teams. DBS, Sandhurst Knicks, East Grizzlies, Greenford Knights, South Ashford Wolves, West Spartans, Himalayan Heat, Ballers Slammers, Watermelon Snatchers, Maidstone Titans, and Plumstead Jaguars showcased their talent and dedication.
The success of the league was made possible by the support of its sponsors. A-Star Financial Solutions served as the lead sponsor, with Tap Tap Send and Nepalese Centre Hayes recognized as gold sponsors. Kent Baller, Ball Driven, and Gurkha Construction also contributed as sponsors, showcasing their commitment to the growth and development of basketball within the Nepalese community.
The A-Star Nepalese Basketball League 2023 left an enduring impact, fostering talent and uniting communities through the love of the game. With the conclusion of this season, fans eagerly await the next edition, expecting even more excitement and engagement on the court.