UK Development Spend Funding Exploitative Private Healthcare Providers, Oxfam Investigation Reveals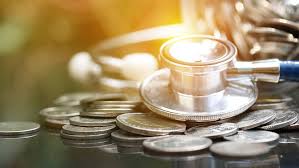 London — An investigation by Oxfam has uncovered that hundreds of millions of pounds from UK development spend are being directed toward expensive and exploitative private healthcare providers. The report highlights how the UK, along with the European Union and the World Bank, is allowing its development finance institutions (DFIs) to fund fee-charging providers in low and middle-income countries, resulting in patients being denied care, facing bankruptcy, and even imprisonment for non-payment of bills.
The report specifically mentions British International Investment (BII), a DFI whose sole shareholder is the Foreign, Commonwealth and Development Office (FCDO), as having channeled hundreds of millions of pounds to such providers. Oxfam's investigation further reveals that over 90% of BII's health investments are made indirectly through private equity funds, mostly based in tax havens.
The findings of an International Development Select Committee inquiry into the UK's use of DFIs are expected to be published in the coming weeks.
Anna Marriott, Oxfam's senior health policy advisor, expressed concern over the situation, stating that the use of taxpayers' money to boost the profits of powerful healthcare corporations in the Global South while turning a blind eye to the harm and impoverishment they cause is deeply troubling. She also highlighted the lack of scrutiny surrounding BII's investments, including the funding of a Kenyan hospital chain despite public confirmation by its director that patients unable to pay their bills would be detained.
The report cites numerous distressing cases, including that of Franciska Wanjiru, whose mother's body was held at a BII-funded hospital in Nairobi, Kenya, due to non-payment of a bill. Despite her pleas, Wanjiru could not afford the nearly £34,000 bill and was unable to visit her mother's remains at the hospital. Oxfam documents similar cases, such as a secondary school student held hostage in a hospital for 11 months, a newborn baby denied treatment despite having government health insurance, and a refugee involved in a car accident whose son had died.
In addition to highlighting the exploitative nature of private healthcare providers, Oxfam warns that BII-funded private hospitals charge exorbitant fees for maternity care. For example, one hospital in Nigeria charges fees equivalent to 12 to 24 years' wages for the poorest 10% of the population for a normal birth or caesarean section, respectively.
Oxfam calls for an immediate end to all future DFI funding to private healthcare providers and urges an independent investigation into existing investments. The charity emphasizes the high risks to patient rights, public healthcare systems, and the urgent need for effective spending on health to reach those without access to care.
BII responded to the allegations, stating that they support universal healthcare coverage and invest to improve the quality and accessibility of healthcare for millions of people. The organization assured that it takes all allegations seriously and investigates incidents that come to light. The FCDO echoed this sentiment, expressing its commitment to supporting investigations into the matter.
The revelations from Oxfam's investigation raise serious concerns about the allocation of UK development funds and the potential harm caused by funding exploitative private healthcare providers.