Yogi Bratajaya bags Professor Surya Subedi Award established by Hull University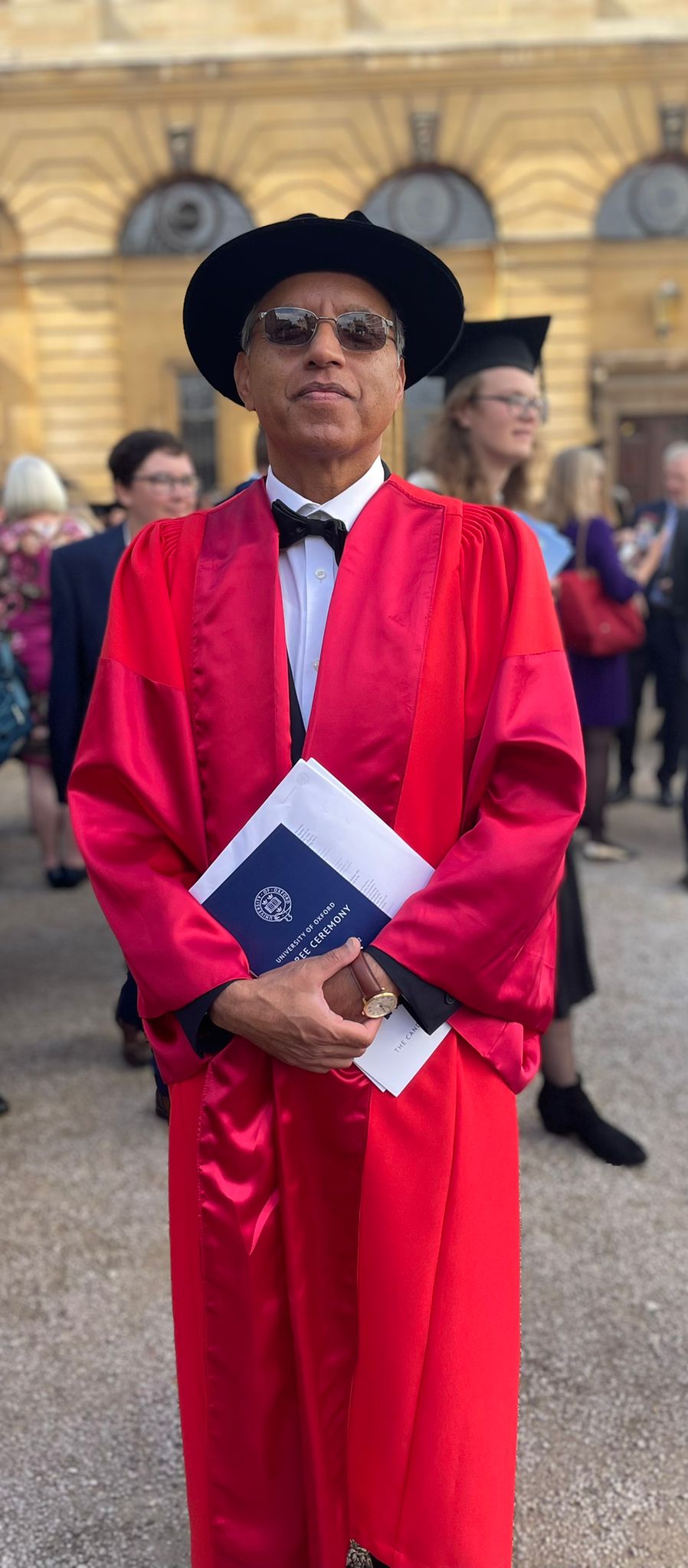 London – The winner of Global Annual Prize on the Abolition of Modern Slavery or the Protection of Human Dignity named after Professor Surya P. Subedi has been announced by the Wilberforce Institute for the Study of Slavery and Emancipation of the University of Hull, UK. The winner of this year's prize is Yogi Bratajaya of the University of Oxford. He was awarded the prize for his ground-breaking work on the impact of climate change mitigation measures on indigenous people who have depended on their lands for thousands of years. 
The Prize is designed to promote the advancement of scholarship in the study of modern forms of slavery, emancipation, and the protection of human dignity for the benefit of the public. The Prize is open to any graduate in law, politics, social science, and humanities from around the world regardless of their nationality.
"The winner of the inaugural Subedi Prize is Yogi Bratajaya of the University of Oxford. Mr Bratajaya wrote a penetrating analysis of the linkage between carbon markets as a useful tool for countries and corporations to meet their climate targets and the lack of comprehensive human rights safeguards, resulting in human rights violations in the implementation of climate mitigation projects. He calls for human rights standards to be integrated into the design and implementation of existing and future carbon market mechanisms," said a statement issued by the University of Hull.
"The second award of the Subedi Prize will be awarded in March 2024. The closing date for submissions is 31 December 2023 for an original essay of around 3 to 5000 words on the themes noted above. The Wilberforce Institute welcomes applications from any graduate in law, social sciences, or humanities from anywhere in the world," the statement added.
Professor Subedi is Professor of International Law at the University of Leeds and a former staff member at the University of Hull. He was recently awarded the title of Honorary Fellow of Exeter College, Oxford in recognition of a distinguished career in his field and contribution to society. He is also a visiting faculty member on the international human rights law programme at Oxford. A native of Nepal and a long-term resident of Britain, Professor Subedi has had a very distinguished career in human rights law, including several major commissions from the United Nations in places such as Cambodia.