Global Food Prices Rise as Russia Withdraws from Grain Agreement and India Restricts Rice Exports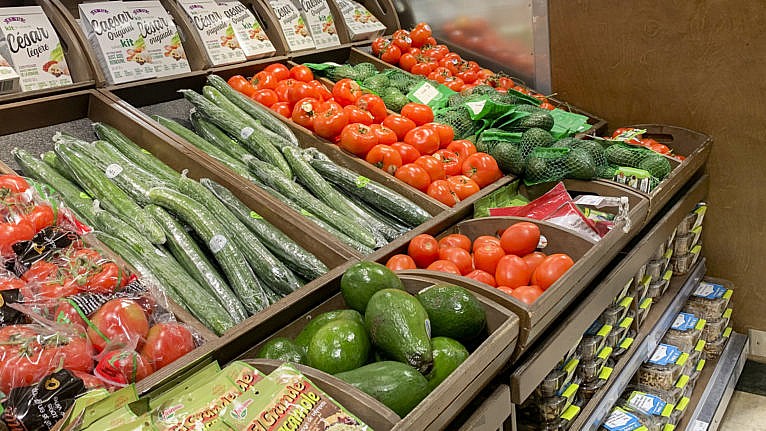 In a significant turn of events, global food commodity prices have seen an increase for the first time in months. The UN Food and Agriculture Organization (FAO) reported that the FAO Food Price Index, which monitors monthly shifts in international prices of commonly traded food items, experienced a 1.3% surge in July compared to June. This rise can be attributed to elevated costs of rice and vegetable oil.
The recent uptick comes as a result of multiple factors, notably Russia's withdrawal from an agreement permitting Ukraine to export grain worldwide during wartime, and India's imposition of restrictions on some rice exports. These events have taken a toll on the global supply chain, driving up the costs of essential commodities.
Commodity prices had been on a downward trend since hitting record highs last year following Russia's invasion of Ukraine. The supply disruptions from both countries, which are major suppliers of wheat, barley, sunflower oil, and other affordable food products, have exacerbated a global food crisis. This crisis has particularly affected regions in Africa, the Middle East, and Asia where millions are grappling with hunger.
The repercussions of these price shocks have reverberated through economies, resulting in inflation, increased poverty, and food insecurity in developing nations heavily reliant on imports. Unfortunately, the situation has taken a new turn as Russia recently exited a U.N.-brokered deal, leaving ships carrying Ukraine's agricultural products exposed. Coupled with Russian attacks on Ukrainian ports and grain infrastructure, wheat and corn prices have become volatile on the global market.
The FAO's chief economist, Maximo Torero, highlighted the concerning rise in international wheat prices, which saw an increase of 1.6% in July compared to June – the first upturn in nine months. Even more alarming is India's decision to ban certain varieties of non-Basmati white rice. This move has led to hoarding of the staple in various parts of the world. The restrictions coincide with the impact of an earlier-than-anticipated El Niño, which has resulted in drier and warmer conditions in some Asian regions, potentially harming rice production.
The FAO noted a substantial 2.8% increase in rice prices in July compared to the previous month, bringing the total increase this year to 19.7% – the highest level since September 2011. This surge in rice prices raises significant concerns about food security, particularly for vulnerable populations that allocate a significant portion of their income to food purchases.
Furthermore, vegetable oil prices have witnessed a more dramatic rise, with a staggering 12.1% increase last month over June. After seven consecutive months of decline, this sudden jump can be attributed to a 15% surge in sunflower oil prices due to renewed uncertainties about supplies following the termination of the grain agreement.
Maximo Torero reiterated that while global food supplies remain sufficient, challenges posed by conflict, export restrictions, and weather-related production shortfalls can lead to imbalances in supply and demand across regions. This, in turn, contributes to rising prices and potential food insecurity. He emphasized that global food commodity prices differ from what consumers pay in markets and stores. Despite plummeting prices on world markets since the previous year, households are yet to experience this relief due to weaker currencies in developing countries against the dollar.
The absence of this price transmission to the final consumer could prolong the recovery process. With global food commodity prices potentially increasing, the lack of this transmission mechanism could further delay relief for households in developing nations.