Historic Debut: Brandon Khela Makes Mark as First British South Asian Player for Birmingham City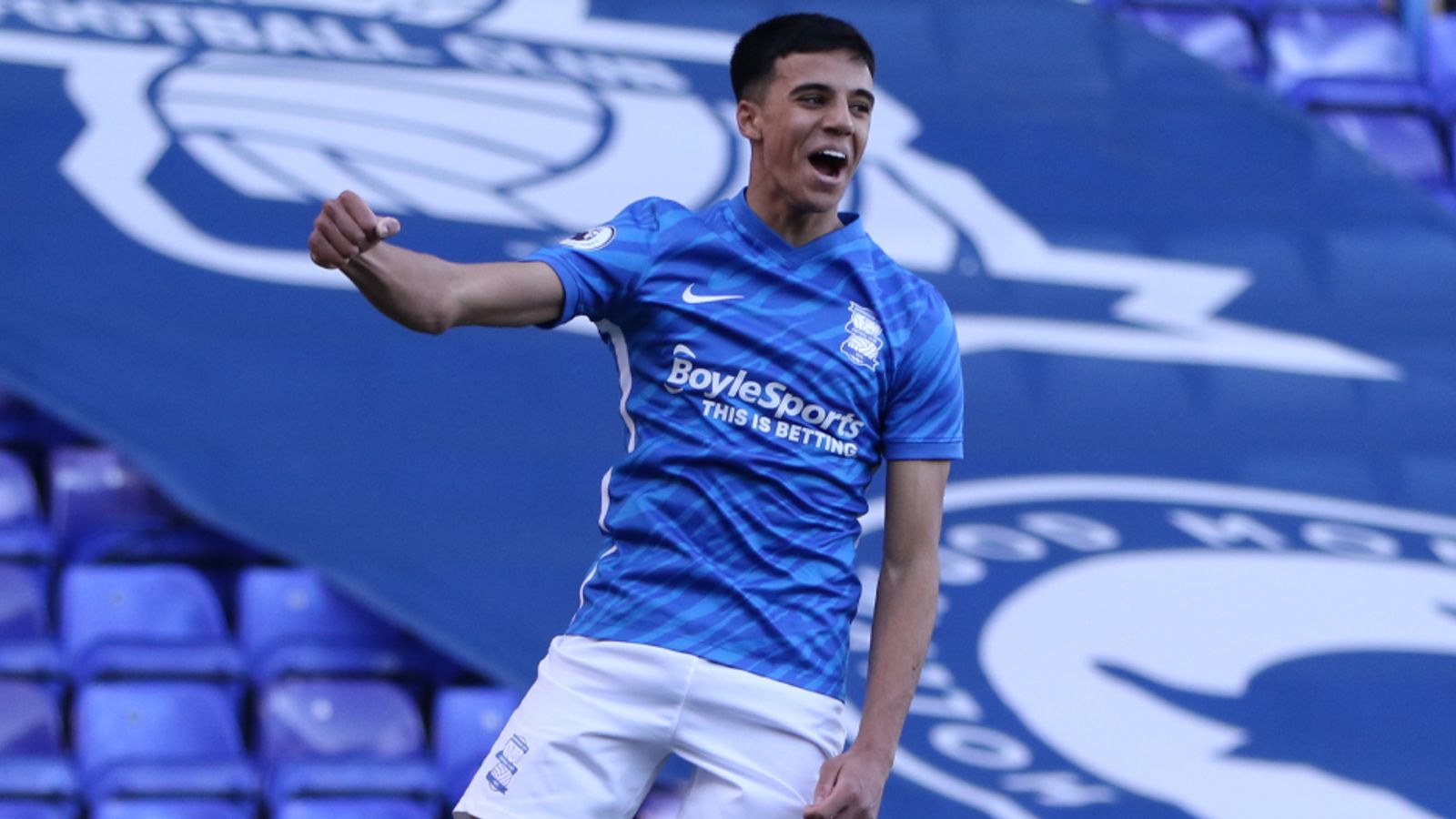 Birmingham, UK – The football world witnessed a momentous occasion as Brandon Khela, a young and talented Punjabi teenager, etched his name in history by becoming the first British South Asian player to represent Birmingham City's men's first-team. The milestone occurred during Birmingham City's Carabao Cup victory against Cheltenham Town, a match that also saw Junior Bacuna shine with two decisive goals, securing a 2-0 win.
Birmingham City's impressive performance in the Carabao Cup followed their initial draw against Swansea, displaying dominance that comfortably propelled them to the second round of the tournament.
Brandon Khela had previously showcased his skills for Birmingham City's U-23 side during the previous season and secured his first professional contract with the club around a year ago. His journey in football began at the tender age of three, and despite having the option to join his hometown club Coventry City, he decided to move to Birmingham City after catching the team's attention. Since then, he has been a part of every age-group team within the club.
The timing of Brandon's debut is particularly significant as it aligns with the celebration of South Asian Heritage Month, making his achievement a beacon of inspiration for a community that continues to face underrepresentation within English football.
Hailing from a Sikh-Punjabi background, Brandon Khela has been an integral part of the Birmingham City family since 2014. His contributions extend beyond the club's ranks, as he has already represented England in various youth-level competitions, demonstrating his talent on the international stage.
However, the broader context reveals the disparities that persist in the English football landscape. According to the most recent data from the Professional Footballers' Association (PFA), a mere 0.45 percent of professional footballers in the highest four divisions of English football come from a South Asian background. This stark underrepresentation is concerning, especially given that British South Asians constitute the largest single ethnic minority group in the nation.
Brandon Khela's historic debut represents a step towards greater diversity and inclusivity in the sport. In a post-match interaction, he expressed his immense joy and pride, saying, "I'm buzzing, I'm over the moon. It was a really proud moment for me and my family. I'm just happy we won the game as well. It was a great night really."
Brandon's father, Dov Khela, shared the family's pride, stating, "Naturally, it is a really proud moment for the family. We're delighted to see Brandon rewarded for his efforts with this historic debut for Birmingham City."
As the football world celebrates this significant achievement, it also serves as a reminder of the work that remains to ensure equal representation and opportunities for talented individuals from diverse backgrounds in the sport.