China-South Asia Expo Strengthens Economic Ties Amidst Global Participation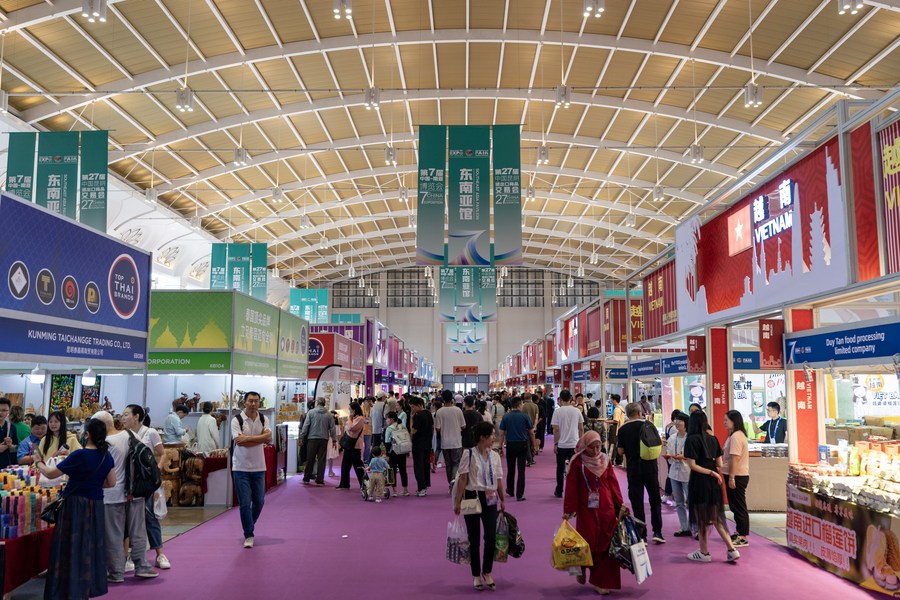 Kunming — The ongoing seventh China-South Asia Expo has emerged as a significant platform for fostering economic cooperation and development among nations, with more than 30,000 participants from 85 countries and regions coming together online and offline. Themed "Solidarity and Coordination for Common Development," the five-day event has been marked by its 15 exhibition pavilions and an array of events including a cooperation forum and a business forum.
Over the past decade, the expo has witnessed the deepening of ties between China and South Asian countries, with trade volume between them doubling. From an initial trade volume of less than $100 billion USD in 2013, the figure surged to $197.4 billion USD last year, demonstrating an average annual growth rate of 8.3 percent.
The expo has been instrumental in nurturing bilateral relations. Gem dealer Mohamed Rikas from Sri Lanka, who seized business opportunities at the first expo in 2013, has remained a consistent presence at subsequent editions. Rikas values China's expansive market and the purchasing power of its citizens. This sentiment is shared by others from his region, as more gem dealers from Sri Lanka actively participate in the event.
Liu Ruini, who has been interpreting for Rikas' booth since 2018, highlights the personal connections fostered through the expo. Despite a three-year gap due to the pandemic, Liu and Rikas have maintained their friendship. This year, Liu interpreted for Rikas and additionally provided interpretation services for four other booths.
The comprehensive expo, spanning trade, investment, tourism cooperation, and cultural exchanges, has transformed into a hallmark of collaboration between China, South Asian countries, and beyond. The China-Laos Railway, operational since April, has become a vital transport link for attendees. Muhammad Fazle Rabby from Bangladesh, who used the train to reach the expo, believes that the railway will further strengthen connections between China and Laos.
Since the inception of China's Belt and Road Initiative in 2013, interconnectivity between China and South Asia has flourished. Notable strides include the Yunnan airport group launching over 10 cargo air routes covering destinations in India, Pakistan, Bangladesh, and Nepal. This enhanced connectivity has driven investment as well, with China's cumulative investment in South Asia reaching nearly $15 billion USD, and the turnover of completed contracted projects surpassing $200 billion USD.
Wang Liping from the Ministry of Commerce underscored the significance of the China-South Asia region, accounting for a fifth of the global economy. Wang emphasized that robust trade, investment, and cooperative potential have led to the establishment of an interconnected industrial and supply chain system in the region. With these developments, the expo serves as a testament to the growing bonds and mutual benefits between China and South Asian countries.