Positive Attitudes towards Dual-Identified Individuals Foster Improved Intergroup Relations, New Study Reveals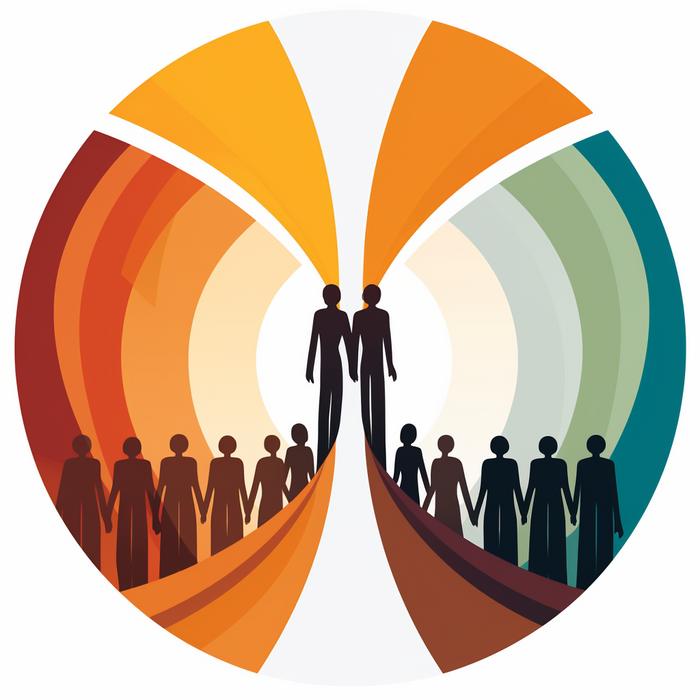 In a groundbreaking study shedding light on the dynamics of intergroup attitudes, researchers from Columbia University and Yale University in the US have discovered that the attitudes of non-Muslim American participants towards Muslim Americans who strongly identified with both their dual identity—Muslim and American—were equally positive as their attitudes towards Muslim Americans who solely identified as American. The same pattern emerged in the American-Mexican context. The findings were published in the open-access journal PLOS ONE on August 16, 2023.
Traditionally, studies have shown that people exhibit positive attitudes towards individuals within their social ingroup, while holding less favorable attitudes towards members of outgroups. However, as society evolves, more individuals are embracing dual or multiple social identities. The researchers, led by Aharon Levy, delved into this phenomenon by conducting a series of survey-based analyses involving hundreds of American participants.
The researchers examined the attitudes of non-Muslim American participants towards Muslim Americans who identified more strongly as Americans (ingroup), Muslims (outgroup), or equally as both. A similar analysis was conducted within the Mexican American context.
The results demonstrated that participants' attitudes towards individuals who equally identified with both their ingroup and outgroup aspects of their identity (dual-identified) were just as positive as those towards individuals who primarily identified with the ingroup. Moreover, a significant finding emerged—the "gateway group effect." Exposure to strongly dual-identified individuals was linked to more positive attitudes towards the relevant outgroup (e.g., non-American Muslims or non-American Mexicans).
However, when individuals with dual identities leaned more towards identifying with the outgroup part of their identity (Muslim or Mexican), the gateway effect diminished, and attitudes towards the outgroup occasionally became more negative.
While the study acknowledges certain limitations, it paves the way for future research to deepen our understanding of these complex dynamics. Nonetheless, the findings have the potential to contribute significantly to improving intergroup relations.
The authors highlighted the implications of their study by stating, "Our findings suggest that, in terms of intergroup attitudes, explicitly embracing both identities can be as beneficial as fully assimilating only to the majority identity." They further noted that minorities need not sacrifice any part of their identity as long as they also align themselves with the majority group identity. Interestingly, the positive influence of dual identification extended to the corresponding outgroup, establishing the dual-identity group as a gateway to more favorable intergroup attitudes.
This study sheds light on the intricate interplay between dual identities and intergroup relations, emphasizing the potential for improved understanding and collaboration across diverse groups. The full study can be accessed in the PLOS ONE journal (DOI: 10.1371/journal.pone.0287631)