Dozens dead after blast in southwestern Pakistan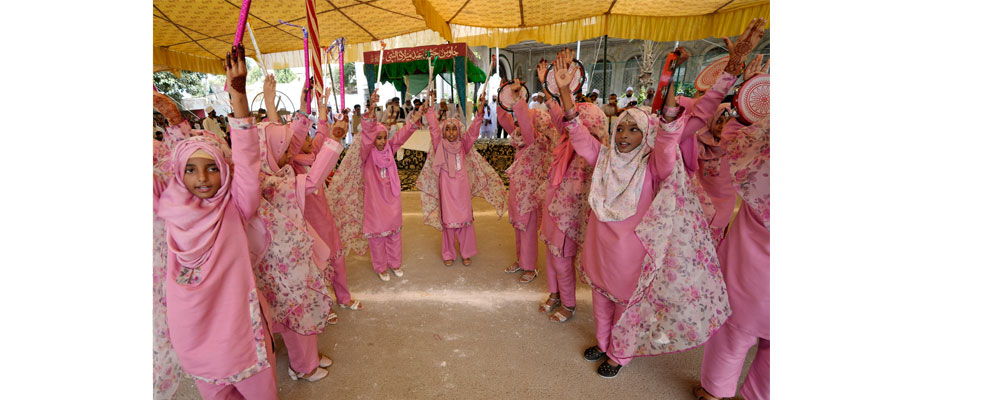 Pakistan, Sept. 30: A powerful bomb exploded near a mosque at a rally celebrating the birthday of Islam's Prophet Muhammad in southwestern Pakistan on Friday, killing at least 52 people and injuring nearly 70 others, police and a government official said.
The bombing occurred in Mastung, a district in Baluchistan province, where around 500 people had gathered for a procession to celebrate the birth anniversary of the prophet. Muslims hold rallies and distribute free meals to people on the occasion, which is known as Mawlid an-Nabi.
TV footage and videos on the social media showed an open area near a mosque strewn with the shoes of the dead and wounded after the bombing. Some of the bodies had been covered with bedsheets, and residents and rescuers were seen rushing the wounded to hospitals, where a state of emergency had been declared and appeals were being issued for blood donations.
Baluchistan has witnessed scores of attacks by insurgents and militants, but they usually target security forces. The Pakistan Taliban have also repeatedly said that they do not target worship places and civilians.
Those injured in the blast were taken to nearby hospitals and some were in critical condition, government administrator Atta Ullah said. Abdul Rasheed, the District Health Officer in Mastung, said 30 bodies were taken to one hospital and 22 others were counted at a second hospital.
A senior police officer, Mohammad Nawaz, was among the dead, Ullah said. Officers were investigating to determine whether the bombing was a suicide attack, he added.
Friday's bombing came days after authorities asked police to remain on maximum alert, saying militants could target rallies making the birthday of Islam's prophet.
Also Friday, a blast ripped through a mosque located on the premises of a police station in Hangu, a district in the northwester Khyber Pakhtunkhwa province, wounding seven people, said Shah Raz Khan, a local police officer.
He said the mud-brick mosque collapsed because of the impact of the blast and rescuers were removing the debris to pull out worshippers from the rubble. Police say it was not immediately clear what caused the blast.
No one claimed responsibility, and it was unclear what caused the blast when around 40 people were praying at the mosque. Most of the worshippers were police officers,
Pakistan's President Arif Alvi condemned the attack and asked authorities to provide all possible assistance to the wounded and the victims' families.
In a statement, caretaker Interior Minister Sarfraz Bugti denounced the bombing and expressed sorrow and grief over the loss of lives. He said it was a "heinous act" to target people in the Mawlid an-Nabi procession.
The government had declared a national holiday for the birth anniversary of Prophet Muhammad, and President Alvi and caretaker Prime Minister Anwaarul-haq-Kakar in separate messages had called for unity and for people to adhere to the teachings of Islam's prophet. (AP)