Global South Experts Concerned About Loss and Damage Funding Dispute Ahead of COP28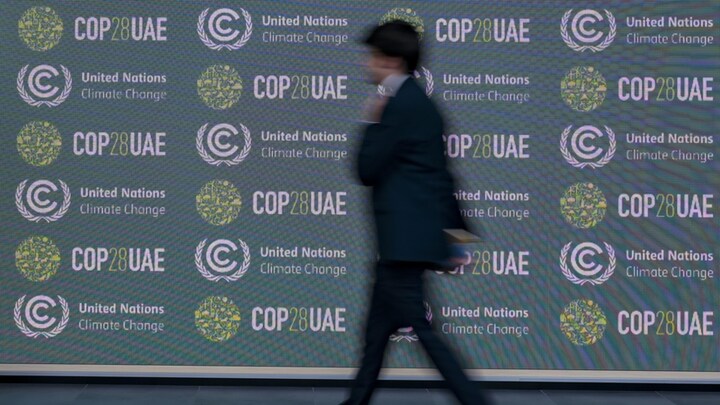 Experts from the Global South have voiced their concerns regarding the ongoing disputes between developed and developing nations over the eligibility criteria and funding arrangements for the Loss and Damage Fund (LDF). The controversy threatens to hinder progress on this critical issue at the upcoming COP28, the annual United Nations climate talks scheduled for December in Dubai.
At COP27 in Egypt's Sharm El Sheikh last year, the creation of the Loss and Damage Fund was hailed as a significant achievement, marking the culmination of years of advocacy by climate-vulnerable developing nations. This fund's primary goal is to provide financial support to countries highly susceptible to the severe impacts of climate change.
Recent ministerial consultations held in New York have highlighted stark disagreements between developed and developing nations. Developed countries are advocating for a restricted definition of "most vulnerable" countries, primarily limiting eligibility to Least Developed Countries and Small Island Developing States. This approach excludes countries like Pakistan and Libya, which have recently experienced substantial climate change-induced damage. Developed nations also emphasize that all capable nations, particularly major emitters like India and China, should contribute to the fund.
Conversely, developing nations argue that the fund should be accessible to all developing countries impacted by climate change, especially those hosting vulnerable communities. They stress that this aligns with the principles of equity, considering countries' historical and current contributions to greenhouse gas emissions.
Experts from the Global South believe that these actions by developed nations indicate a lack of commitment to operationalize the Loss and Damage Fund at COP28. They argue that the proposed expansion of the contributor base, reduced eligibility, and private sector involvement undermine existing obligations and principles of equity.
Diego Pacheco, head of the Bolivian delegation and spokesperson of the Like-Minded Developing Countries at the UNFCCC, criticized the lack of connection between discussions on loss and damage and equity principles, suggesting it leads to a "dialogue of the deaf." He accused developed countries of violating the Convention (UNFCCC) and the Paris Agreement by suggesting that financing should be shifted to other capable countries.
RR Rashmi, a distinguished fellow at The Energy and Resources Institute (TERI), expressed concern that these disputes might divert attention and slow down discussions on loss and damage. Rashmi emphasized the importance of India insisting on consistency with UNFCCC principles of equity.
T Jayaraman, a senior fellow in climate change at the MS Swaminathan Research Foundation, pointed out that developed countries' framing excludes countries like India and China, despite their lower historical emissions contributions. He stressed the need for developing countries to present a united front at COP28.
Indrajit Bose, Global Policy Lead at Climate Action Network-International, criticized developed countries for pushing for an expansion of the contributor base and a reduction in eligible countries. He called this a display of bad-faith negotiations and questioned the private sector's role in funding loss and damage. Bose urged developed countries to honor the decisions made at COP27 and demonstrate a genuine commitment to addressing loss and damage.
The dispute over loss and damage funding remains a critical issue as the world looks ahead to COP28, where the outcome will have significant implications for climate-vulnerable nations.