TTTA organises charity dinner in London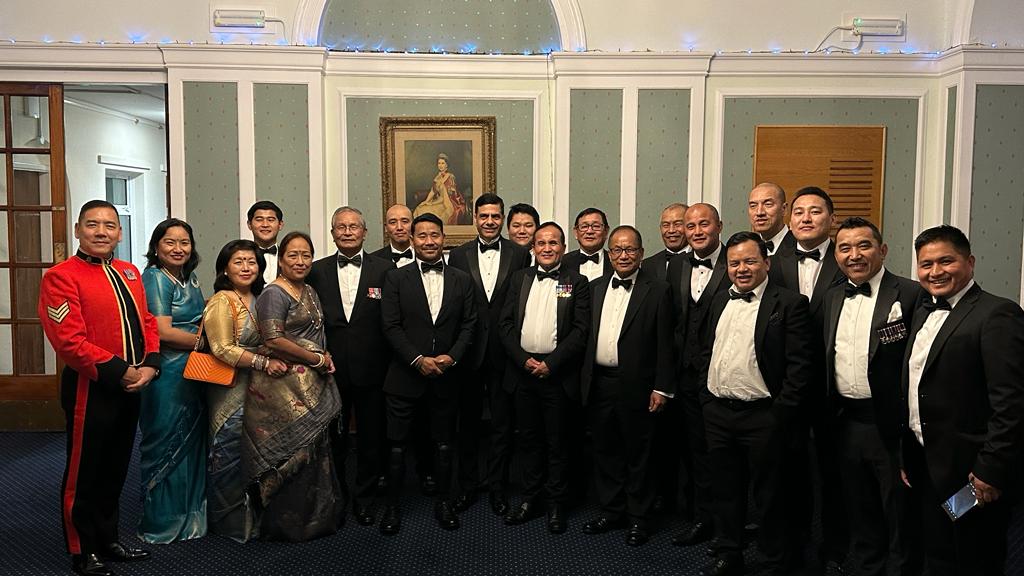 London – The Tang Ting Twinning Association (TTTA) organised the 16th annual reception dinner and charity event to raise fund for TTTA projects in Tang Ting and surrounding villages on Saturday, 14 October 2023. The charity dinner was held at the Officers' Mess, Carver Barracks, Saffron Walden.
Addressing the charity event, Ambassador of Nepal to the UK, Gyan Chandra Acharya, said Nepal and the UK enjoy cordinal, historical relations and that Gurkhas are the bedrock of that relation. He further said that friendly relations between a Nepali village and two English villages presented a model of partnership for other local bodies as well. He lauded the Association for its role in promoting people-to-people relations between the two countries.
Tang Ting village in Madi Rural Municipality, Kaski district, West Nepal, had entered into friendly relations with Debden and Wimbish, two English villages in 2007. Elected officials as well as local community members have visited both countries to know each other and promote their friendship.
In his keynote speech, ex-Gurkha soldier and double amputee above knee, Hari Budha Magar, spoke about his successful attempt at Mt Everest – the highest peak in the world- briefly shared his expedition experience with those present. He said his main aim of summitting Mt Everest was to change perceptions on disability and inspire people to climb their own 'mountains' no matter the adversity that stood in their way.
The President of Tang Ting Twinning Association and former District Councillor Mrs Tina Knight thanked all for the support and participation in the dinner. She also narrated briefly various activities carried out by the Association since its inception. Trustee of Tang Ting Twinning Association Councillor Lachhya Gurung and Chairman of Tang Ting Community UK helped organise the charity dinner.
Different items and souvenirs were auctioned at the event and proceeds will go to the fund set up by the Association. Tang Ting village was the first village to have established such connection with the UK villages.