Nepal and UK Commemorate 100 Years of Friendship Treaty with Pledge for Investment and Collaboration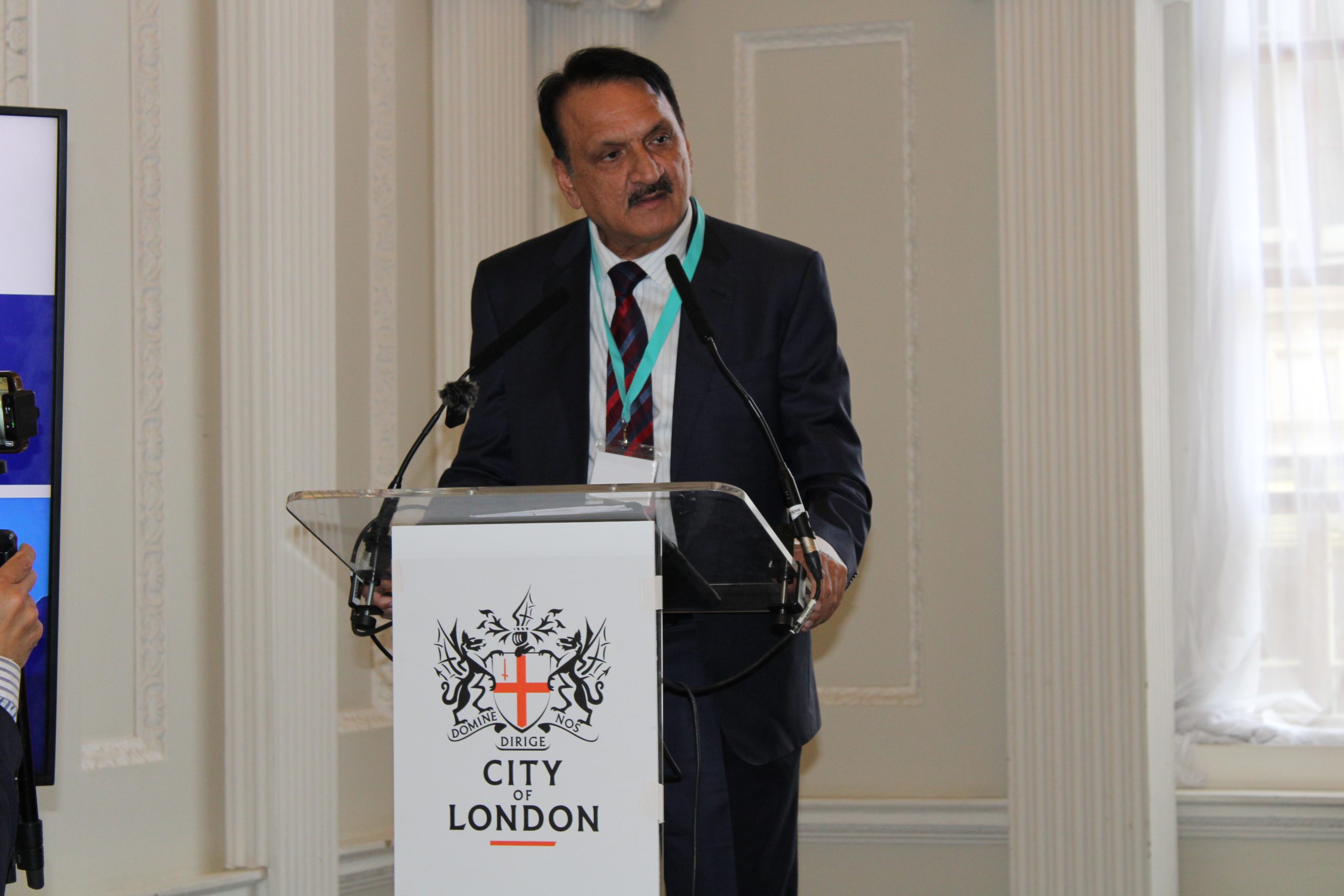 London – Marking the centenary of the Treaty of Friendship between Nepal and the United Kingdom, the Ambassador hosted a prestigious high-level conference at the City of London Mansion House. Distinguished guests gathered to celebrate this historic milestone and discuss a range of collaborative ventures.
Nepal's Finance Minister, Prakashsharan Mahat, underscored the pressing need for significant financial resources to drive prosperity and economic transformation in Nepal. He highlighted the government's efforts to create a welcoming investment climate through legal and institutional adjustments, as well as reforms in the latest budget, aimed at enhancing investor comfort. Minister Mahat expressed his confidence that the necessary legal infrastructure would soon be in place to mobilize capital in the international financial market.
Ambassador of Nepal to the United Kingdom, Gyan Chandra Acharya, expressed Nepal's aspirations to invest in the long-term financial resources of London's financial hub. He emphasized the sectors of renewable energy, information technology, education, and tourism as areas of mutual interest. Additionally, Acharya mentioned Nepal's commitment to electricity trade with India, with future plans to export electricity to Bangladesh, highlighting the dual benefit of Nepal's hydroelectricity in reducing climate change impacts and contributing to South Asian sustainability goals.
Speaking at the conference, City of London Alderman and Sheriff Broneck lauded London's substantial financial resources and risk-bearing insurance companies. He pledged the City of London's cooperation in Nepal's sustainable development and enhancing the investment environment, striving to support Nepal's transition from the least developed country to a developing one.
In the British Parliament, Virendra Sharma, Chairman of the UK Nepal All-Party Parliamentary Group, elaborated on the historical ties between Nepal and Great Britain and identified various investment opportunities within Nepal. Tim Ridley, Chief Executive Officer of UK Export Finance, expressed the readiness of UK Export Finance to invest £1.5 billion in Nepal.
The conference, with a focus on renewable energy, information technology, and education, held specialized panel discussions on renewable energy and information technology. Rajan Kandel, President of the British College, presented insights on educational opportunities in Nepal. Deputy Governor of Nepal's Central Bank, Bam Bahadur Mishra, assured investors that the process of foreign investment approval and profit repatriation would be simplified, underlining the Investment Board of Nepal's role in facilitating foreign investment.
Sandeep Devle, Joint Secretary of the Ministry of Energy, Water Resources, and Irrigation, delved into Nepal's energy sector, highlighting ongoing hydroelectric projects, agreements with India and China for electricity development and purchase, and Nepal's upcoming hydropower development plans.
Chandra Prasad Dhakal, President of the Nepal Chamber of Commerce, encouraged foreign investors to invest with confidence, given Nepal's favorable investment environment. Ganesh Karki, President of the Association of Independent Energy Producers of Nepal, elucidated investment opportunities in hydropower and renewable energy in Nepal, inviting foreign investors to partake in Nepal's progress.
Colin Buckley, Managing Director of British International Investments and Founder and CEO of Dolma Impact Fund, alongside Tim Gochar, voiced their commitments to investment in Nepal. Vivek Shrestha, CEO of Invest for Impact Nepal, outlined the development of financial institutions investing in Nepal during his presentation.
The Ministry of Finance of the Government of Nepal, in partnership with six development financial institutions investing in Nepal – British International Investment, Britain, FMO, Netherlands, BIO, Belgium, Finnfund, Finland, Proparco, France, and Cyphem, Switzerland, successfully formalized agreements to facilitate the development of financial institutions in Nepal on this auspicious occasion.
In a subsequent meeting, FM of Nepal Mr. Prakashsharan Mahat engaged with Anne Marie Trevelyan, the UK Minister of State for Foreign Affairs. During this visit, he sought the cooperation of the Ministry of Foreign Affairs on various aspects of Nepal-UK bilateral relations, especially on encouraging foreign investments in Nepal. Minister Mahat emphasized Nepal's need for foreign investment to address financial challenges exacerbated by the COVID-19 pandemic, and he urged the UK to consider investment opportunities in information technology, education, and tourism. Despite Nepal's minimal role in climate change, he called for more cooperation from the British government in addressing its impacts, a request supported by Foreign Minister Trevelyan, who reiterated Britain's commitment as a development partner to Nepal.
The meeting witnessed the presence of British bankers, private investors, insurance companies, representatives from British and European development financial institutions, officials from the Ministry of Trade and the Ministry of Foreign Affairs, members of the Nepalese diaspora, and British companies already investing in Nepal.