Sajid Javid announces Andrew Bailey as the new governor of the Bank of England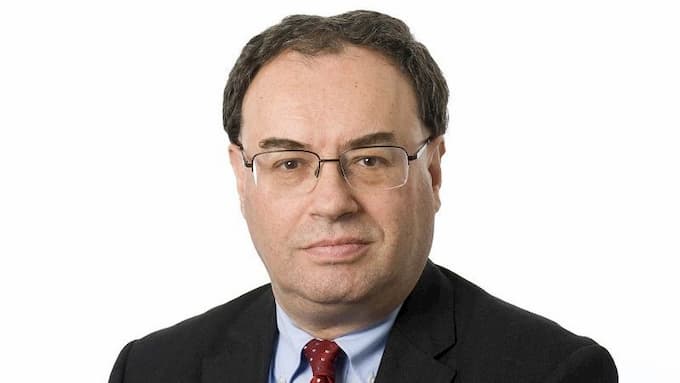 London— Andrew Bailey will become the 121st governor of the Bank of England, chancellor Sajid Javid announced on Friday, capping his long career at the central bank and in financial regulation with the top job.
Delighted to announce Andrew Bailey as the next Governor of the Bank of England – he was the standout candidate.

— Sajid Javid (@sajidjavid) December 20, 2019
Mr Bailey won the race to succeed Mark Carneyand embark on an eight-year term at the helm of the BoE after a selection process that has dragged on for almost two years and been overshadowed by Brexit, the Financial Times reports .
Mr Javid said Mr Bailey was the "standout candidate" for governor who "emerged from the financial crisis with his reputation enhanced".
In a statement, Andrew Bailey said: "It is a tremendous honour to be chosen as Governor of the Bank of England and to have the opportunity to serve the people of the United Kingdom, particularly at such a critical time for the nation as we leave the European Union.
"The Bank has a very important job and, as Governor, I will continue the work that Mark Carney has done to ensure that it has the public interest at the heart of everything it does.
"It is important to me that the Bank continues to work for the public by maintaining monetary and financial stability and ensuring that financial institutions are safe and sound.
"I am committed to the Bank being an accessible and approachable institution, as well as an open and diverse place to work.
Mr Bailey, aged 60, is currently chief executive of the Financial Conduct Authority (FCA), the City watchdog.
According to BBC,  Mr Bailey has spent almost the entirety of his career at the Bank of England, which he joined in 1985.
He has held a number of roles including chief cashier, which meant that his signature appeared on all bank notes issued by the Bank of England.
Mr Bailey was chief cashier during the financial crisis.
Mr Bailey was also a deputy governor and head of the Bank's prudential regulation division, before joining the FCA as its chief executive in 2016.