First election of 'Miss Nepal Europe 2020' in Belgium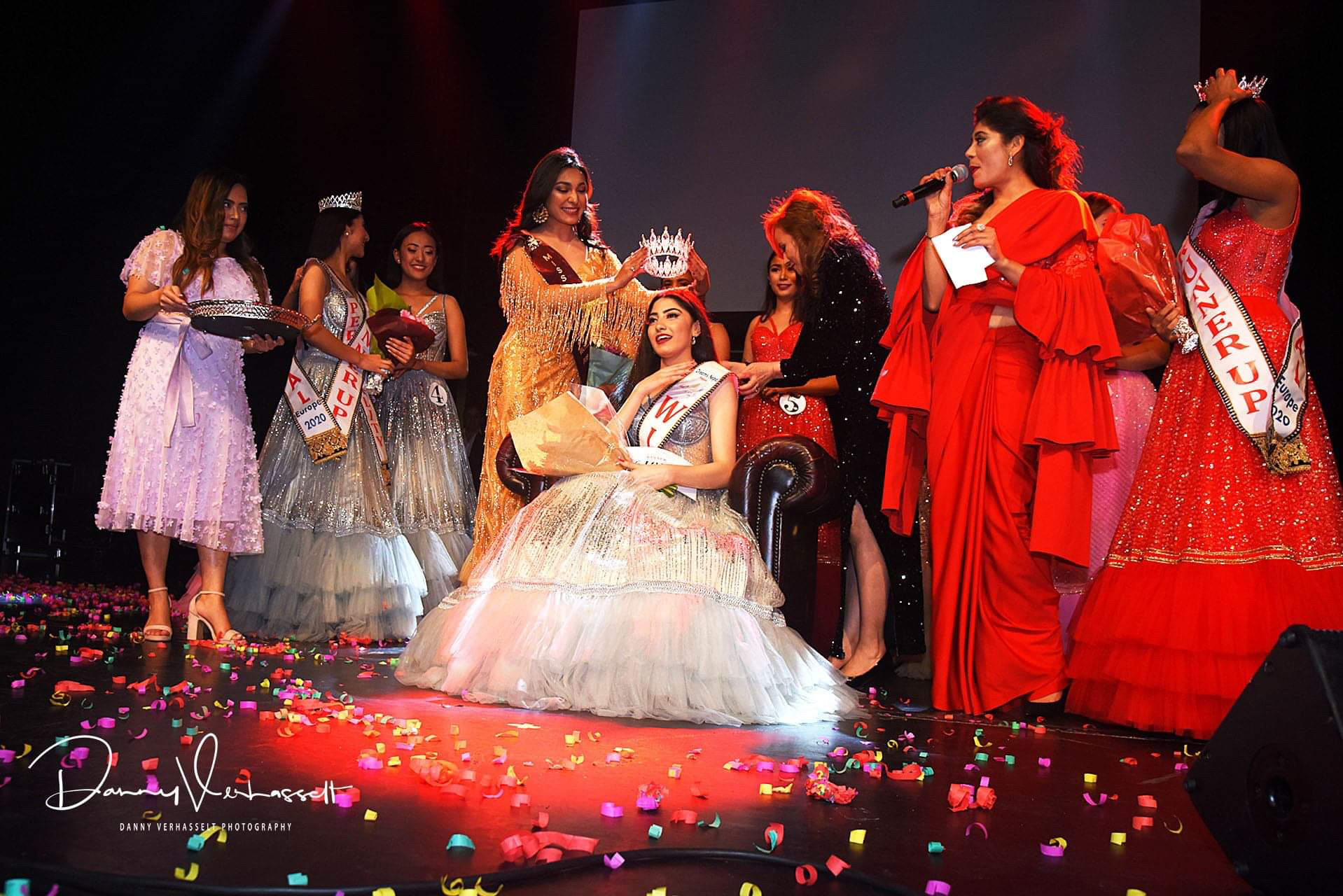 Leuven — Last night in Leuven, on the stage of the "Music Center Het Depot", ten Nepalese beauties competed for the crown of Miss Nepal Europe 2020.
The Nepalese girls came from 7 different European countries and were judged on beauty and personality by an expert jury.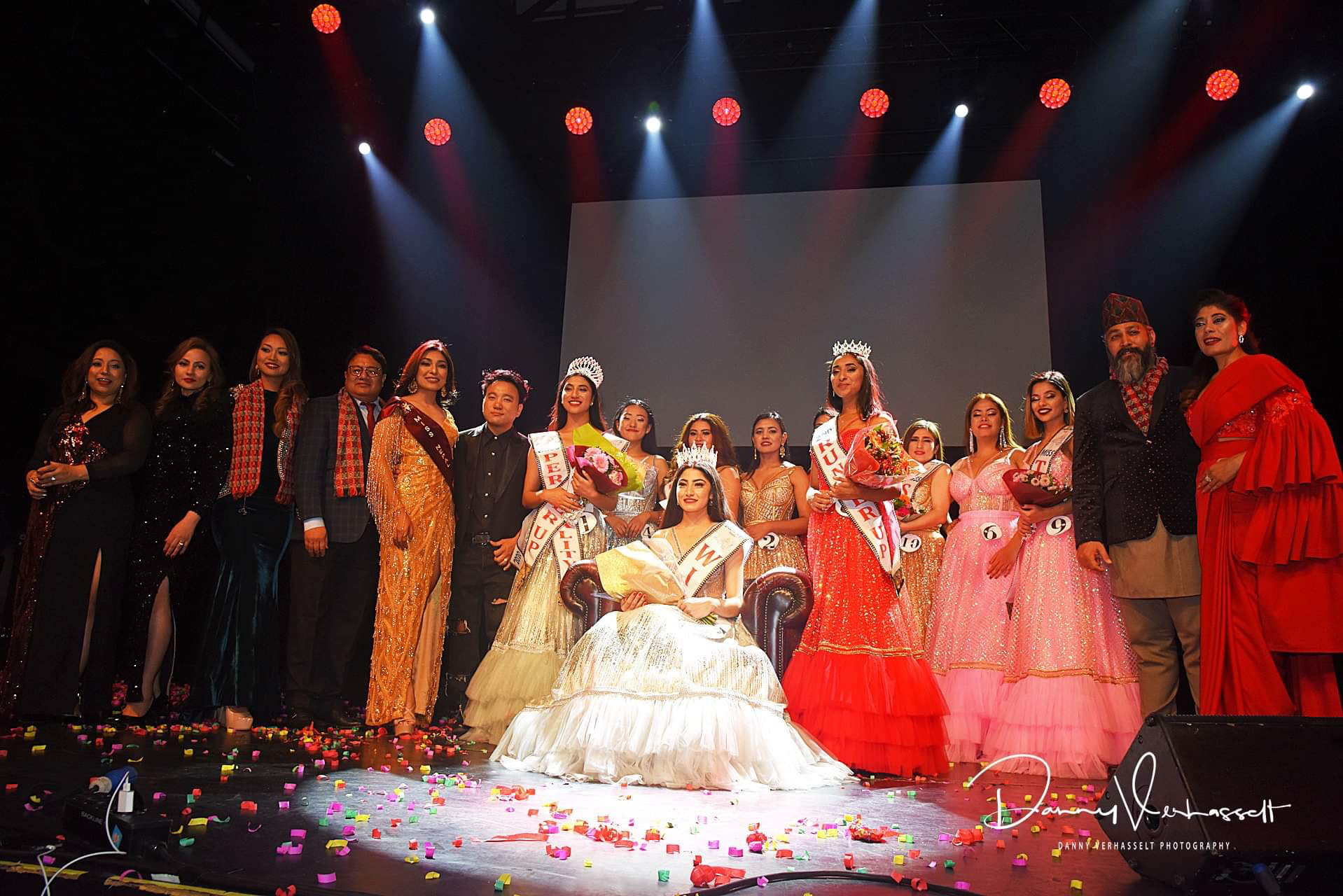 The jury consisted of the current Miss Nepal 2019 Ms. Anushka Shrestha, the director of the organization "Hidden Treasure" Mr. Pramod Ratna Kansakar, the well-known model and actress Ms. Carolyn Collinda and the actor, fashion coach and international model Mr. Prashant Tamrakar.
The choreography was in the hands of the former 'Miss Nepal 2005' Ms. Sugarika KC.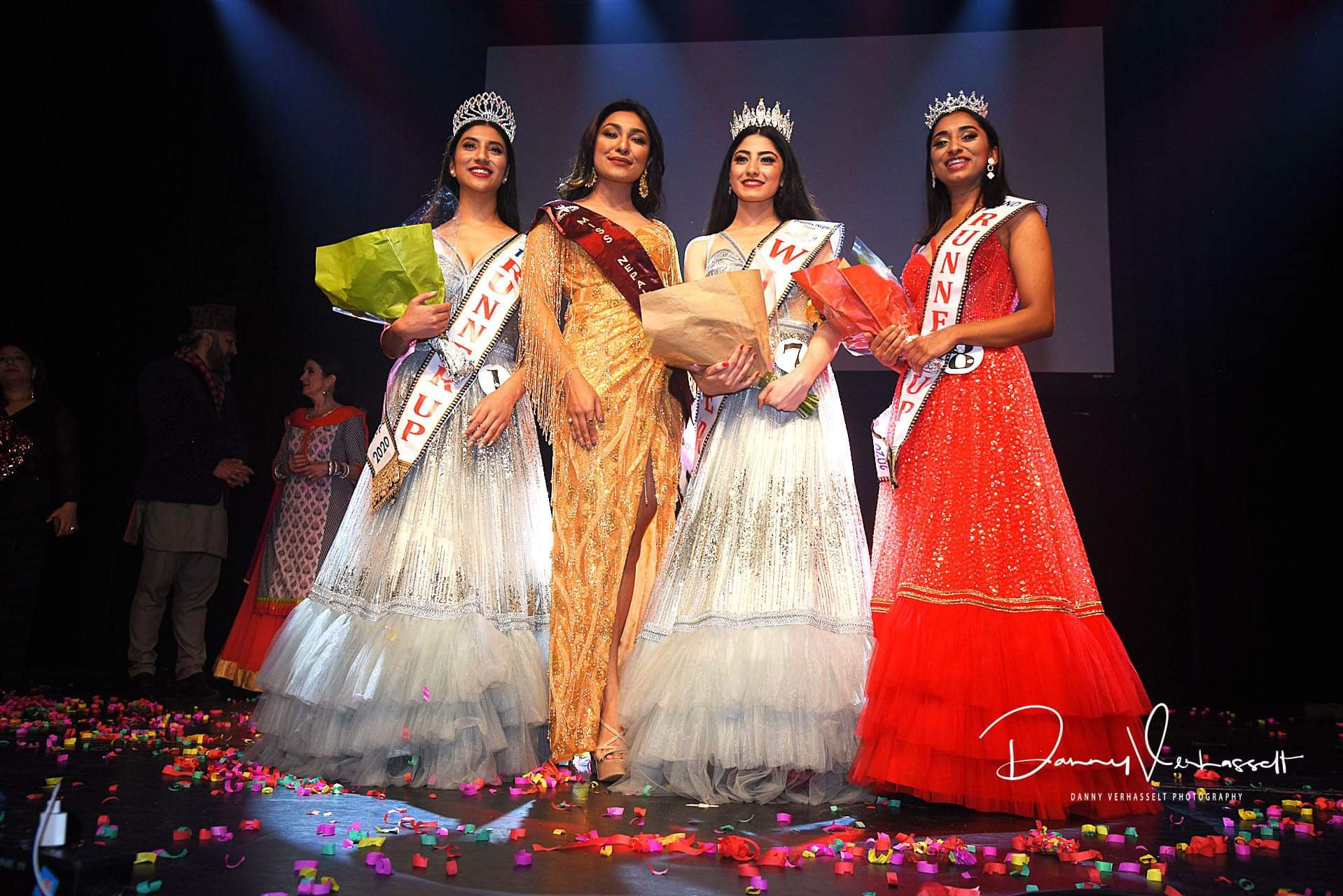 Together with Mrs. Sofia Maharjan Karki they arranged the hosting of the entire program.
A presentation round was conducted on the catwalk in which all candidates dressed in a modern versions of the traditional Nepalese sari showed themselves to the public and jury. All unique items of clothing were made by the well-known fashion designer Mr. Yubi Thapa.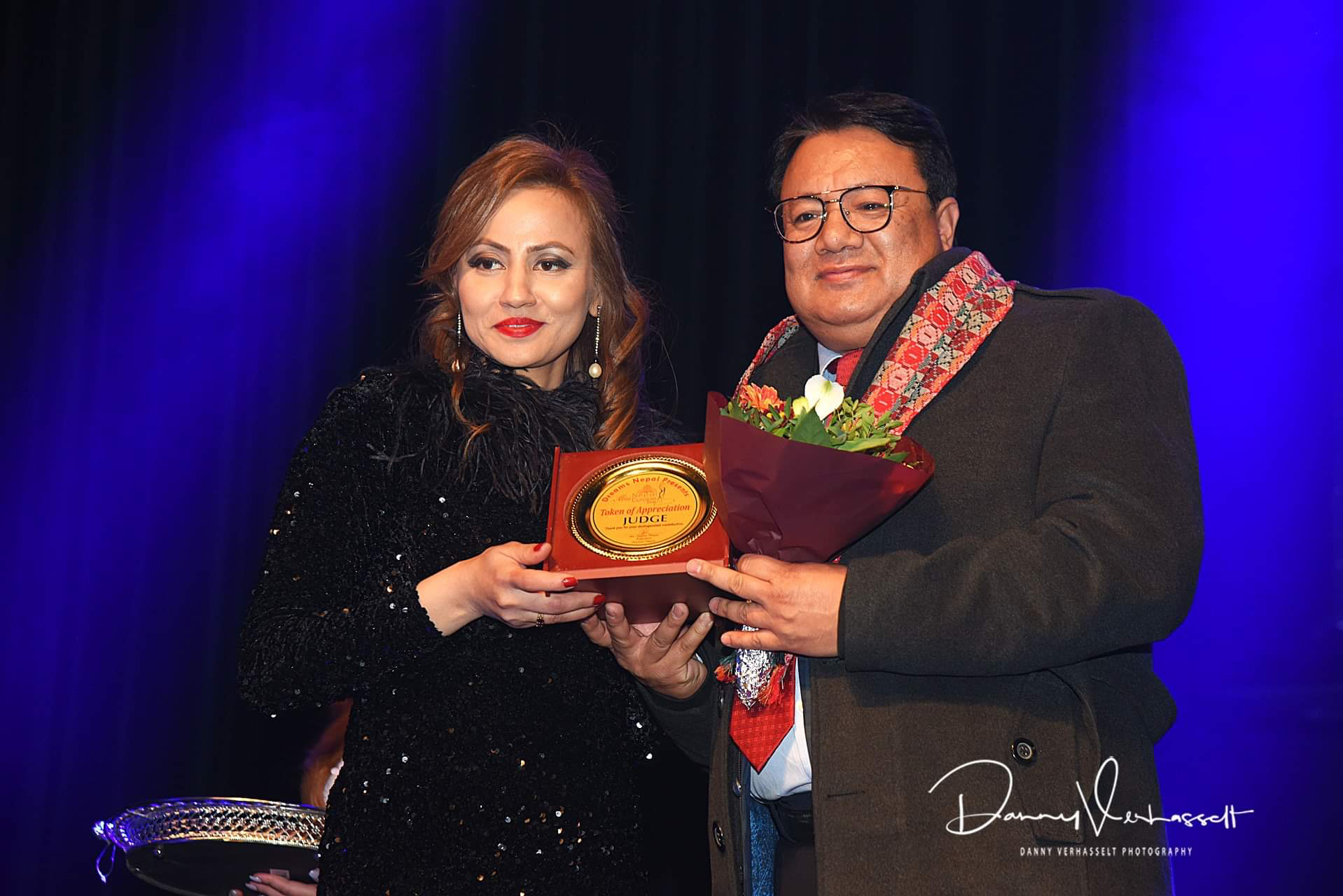 After 2 selection rounds, it was ultimately the candidate from Finland Ms. Nirusha Khatri, who received the coveted crown of Miss Nepal Europe 2020 from the hands of the current Miss Nepal World.
First runner up became Ms. Sangita Thapa from Ireland and the Belgian Ms. Jyoti Bhatta was honored as the second runner up.
The organization of the "Miss Nepal Europe 2020" election was in the hands of "Dreams Nepal" and was a sparkling show with an alternation of dance and music.
The famous Nepalese singers Mrs. Nalina Chitrakar, Mr. Arjun Shahi and the musicians Mr. Suvash Sundas, Mr. Prabhat Nepali and Mr. Ramu Pariyar, gave a magnificent performance to the large audience.
The brand new 'Miss Nepal Europe 2020' is due to her selection already certain of a place in the final of the Miss Nepal World election that will be organized in Nepal in the fall of 2020.