Bhutan becomes '1st South Asian nation' to start booster drive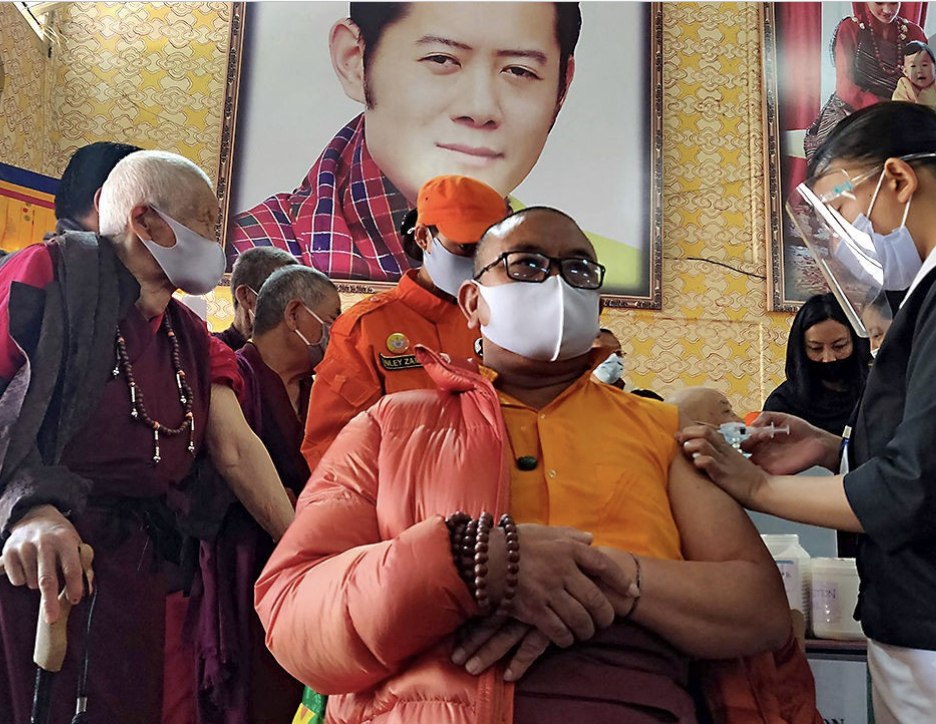 Thimphu —- Bhutan has started giving Covid booster shots to senior citizens and priority groups as the Himalayan kingdom tries to stave off the Omicron variant, health ministry officials said on Friday. Those aged 65 and older, overseas travellers, health workers, sufferers from chronic ailments and all adults living in "high risk" areas are eligible, the officials said.
"Bhutan becomes the first country in the South Asian region to administer booster doses," public service broadcaster BBS said.
Officials said Bhutan planned to inoculate more than 2,28,000 people in a week. "As we did for the second dose, mix and match is recommended even for the booster, given its higher efficacy," an official said.
Bhutan has not reported any cases of Omicron so far. The nation of about 7,50,000 people says it has
vaccinated more than 93% of people older than 12 with a second dose. It has reported just three deaths linked to Covid and 2,659 cases since the pandemic started, the Reuters has reported.