India to build first rail link to Bhutan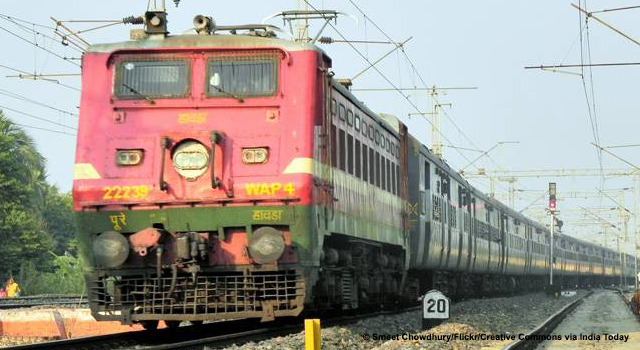 New Delhi — INDIAN Railways (IR) plans to start construction next year on a 57km broad-gauge line connecting Kokrajhar in India to Gelephu in Bhutan. The cost of the project is estimated at Rs 10bn ($US 129.9m). Preliminary engineering work is nearing completion, according to officials at the Ministry of Railways, the Rail Journal writes
This would be the first railway to be constructed in Bhutan and follows a decision by the Indian government to revive plans to extend its rail network to neighbouring countries under what is called the Bangladesh, Bhutan, India, Nepal (BBIN) initiative. The Bay of Bengal Initiative for Multi-Sectoral Technical and Economic Cooperation (Bimstec) master plan for transport connectivity for BBIN countries was unveiled earlier this year.
Representatives of the Indian and Bhutanese governments met IR officials last month in Assam to discuss ways to expedite construction of five lines listed in the 2005 Memorandum of Understanding between the two countries. Bhutan also requested India to allow a rail link to be built from Chilahati in Bangladesh to Haldibari in the Indian state of West Bengal. This line will facilitate transport of construction materials from Bangladesh to Bhutan by road from Haldibari.
India has also been spurred on by China's rapid rail and road construction activities to the north. China has built two lines along its border with the state of Arunachal Pradesh in northeastern India. This includes a 435km line connecting Lhasa in Tibet to Nyongchi, opposite India's Upper Siang district in Arunachal Pradesh. This electrified line opened last year. China plans to extend the 250km Lhasa – Xigaze line further south towards the Indian state of Sikkim. India has also been concerned about China's project to build an 825km line connecting Hotan in southwestern Xinjiang to Ruoqiang in southeastern Xinjiang, as the line would be close to India's Union Territory of Ladakh.
On the Indian side, rail and road construction has gathered pace in recent years. In 2014, Arunachal Pradesh was linked to IR's rail network. In 2019, the government approved three railway projects in the state: the 378km Bhalukpong – Tawang line, the 248km North Lakhimpur – Silapathar line and the 227km Pasighat – Rupai line.
Meanwhile, India's prime minister, Mr Narendra Modi, and his Nepalese counterpart, Mr Sher Bahadur Deuba, inaugurated the 35km Jaynagar – Kurta section of the proposed 68.7km Jaynagar – Bijalpura – Bardibas rail link in April.
Work is progressing on several other cross-border rail lines. The 15km line connecting Agartala in India to Akhaura in Bangladesh will be completed in the next few months, according to officials of the Northeast Frontier Railway (NFR). The first 8km section of the 18.6km Jogbani (India) – Biratnagar (Nepal) route has already been completed and civil works contracts have been awarded for the remaining portion.