Unstoppable Warrior: Double Amputee Hari Budha Magar Makes History Scaling Mount Everest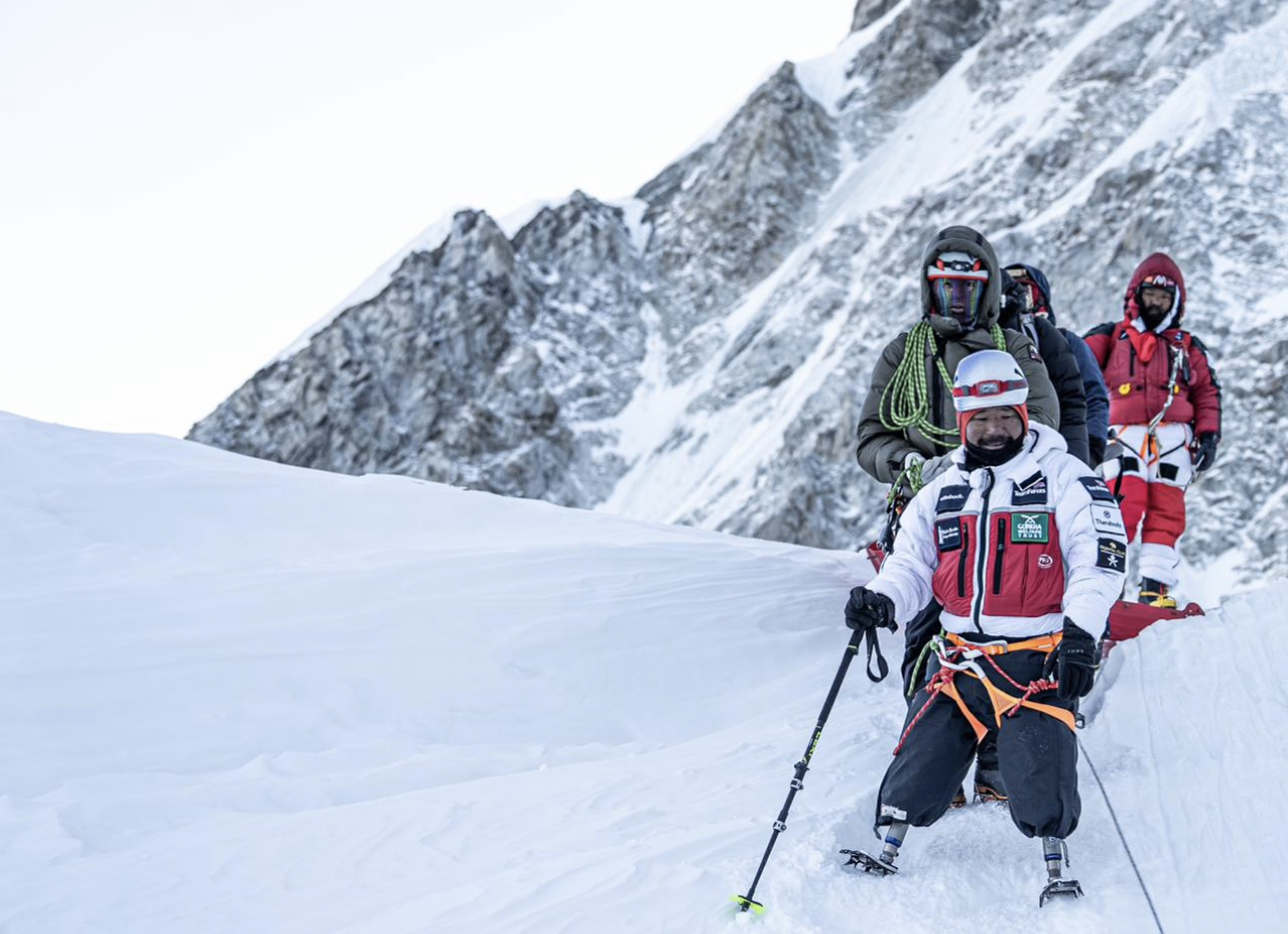 London — Hari Budha Magar, a 43-year-old Army veteran from Canterbury, has achieved a remarkable feat by becoming the first double above-the-knee amputee to reach the summit of Mount Everest. Nepal born ex-gurkha Hari, who lost both his legs in Afghanistan, embarked on this expedition with the intention of making mountaineering history while inspiring others and changing perceptions about disability.
After an arduous journey, Hari and his team successfully reached the summit at approximately 15:00 BST on Friday.
Hari's life took a drastic turn when he stepped on an improvised explosive device (IED) in Afghanistan back in 2010. Waking up after the incident, he initially felt as if his life had come to an end. However, through activities such as skiing, golfing, cycling, and climbing, he regained his confidence and embarked on this extraordinary journey.
Accompanied by a team of Nepalese climbers, led by Krish Thapa, himself a former Gurkha and SAS mountain troop leader, Hari set off on this ambitious mission eleven days ago. When faced with challenges along the way, Hari drew strength from the support of his "amazing" family and the individuals who had assisted him throughout his journey.
Hari's motivations for undertaking this formidable climb extended beyond personal achievement. He aimed to challenge society's perceptions of disability and inspire others to conquer their own mountains, emphasizing that with the right mindset, anything is possible.
Following the successful ascent, Hari and his team will take a well-deserved rest before he returns to the UK later this week, carrying with him a legacy of determination and resilience that will undoubtedly leave a lasting impact.