Sri Lanka Excludes Banks from Local Debt Restructuring Plan to Safeguard Deposits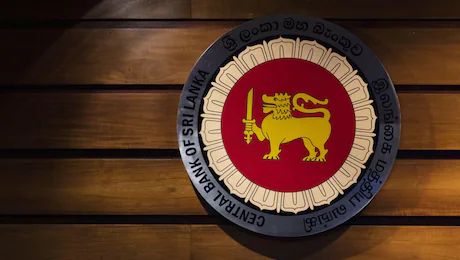 Colombo — Sri Lanka will spare banks from being part of its local debt restructuring plan because of the possible impact on deposits, while the bulk of the burden will be shared by the Central Bank and superannuation funds, officials said Thursday.
Sri Lanka's Cabinet a day earlier approved a plan to restructure nearly half of its $42.1 billion local debt following a bailout agreement with the International Monetary Fund. A special Parliament sitting has been convened for Saturday to seek approval for the plan.
The government has announced a bank holiday until next week to prevent any speculation-triggered bank run.
Central Bank governor Nandalal Weerasinghe said the treasury bills owned by the bank will be converted into treasury bonds with a longer maturity period and the same has been proposed to superannuation funds. If those funds are unwilling to be part of the plan they may have to pay a 30% tax instead of the 14% special treatment effective now.
Sri Lanka is also seeking to reduce nearly $17 billion of its $41.5 billion foreign debt through restructuring.
Sri Lanka announced last year that it was suspending repayment of foreign loans because of a severe foreign currency crisis triggered by the COVID-19 pandemic, excessive borrowing by the government and efforts by the central bank to stabilize the Sri Lankan rupee with scarce foreign reserves.
Sri Lanka sought the support of the IMF, which approved a bailout package in March, through which $3 billion will be disbursed in stages.
Sri Lanka's economic crisis, the worst in its history, caused severe shortages of food, medicine, fuel, cooking gas and electricity last year. That led to massive street protests that forced President Gotabaya Rajapaksa to flee the country and resign.