BigDish to sale Asian Business After Receiving Informal Offers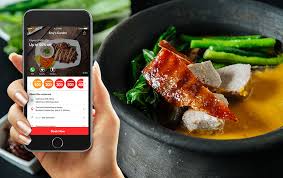 LONDON (Alliance News) – Food technology firm BigDish PLC said Thursday it is considering the sale of its Asian business after a number of informal offers.
Shares in the company, which allows restaurants to charge different prices at different times, were up 15% on Thursday at 2.87 pence.
BigDish is planning a strategic review of its Asian business after informal acquisition approaches from "more than one Asian technology company". The review, expected in January, will "determine the path to achieving the most value for shareholders".
In the UK, BigDish has altered its branding and added a new territory manager to cover the south west of England, the initial focus of which is to sign up restaurants in Bristol.
In early January, BigDish will announce its UK business targets for 2019, which may be aided by an Asian business sale.
"Depending on the outcomes of the Asian business strategic review, BigDish may require substantially less capital for growth than previously anticipated, which the directors believe will benefit shareholder value," BigDish said.
By Anna Farley; annafarley@alliancenews.com